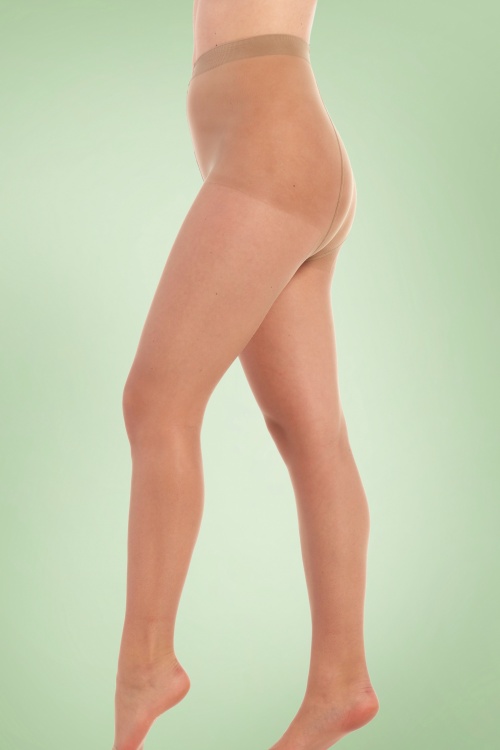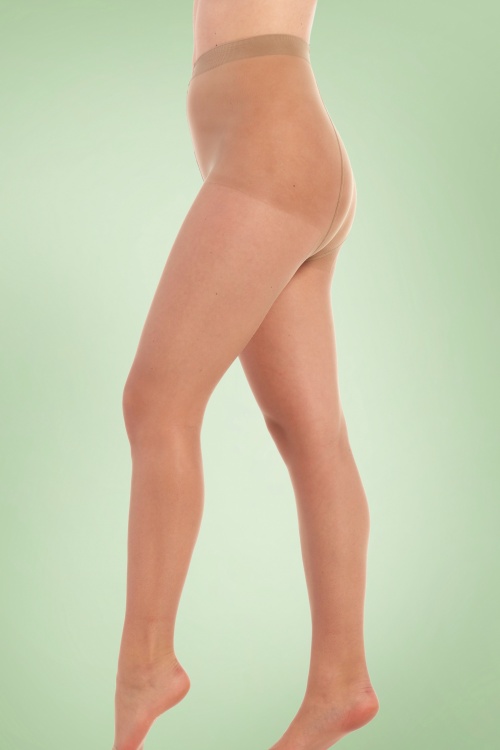 Spectacular Legs in Sunkissed
These Spectacular Legs in Sunkissed will give your legs a flawless look but people won't know that you're wearing tights! Don't like the look of visible tights when wearing a certain dress or is it just too hot for regular tights? These comfy (20 denier) tights in a soft, ivory-nude hue are the perfect solution! The built-in pair of shaping shorts offer firm support to your stomach, lower back and upper legs while lifting your bottom at the same time! Made of a super soft, elastic and comfy fabric that hugs your legs and feels like a second skin. Wear your favourite summer outfit with confidence! 
FIRM shaping level
20 denier
With built-in pair of shaping shorts
Lifting-effect for your bottom
Article nr.
36379
78% Polyamid
22% Elastane
Handwash inside out (don't leave it in the water)
Wash inside out
Wash dark colors separately
Do not dry clean
Do not tumble dry
Do not iron
nl
In plaats van vakantie mooie kleren gekocht!
Vandaag de mooie doos met de strik ontvangen en meteen uitgepakt.
De groene jurk in L gekocht omdat M niet voorradig is. Inderdaad te groot maar door mijn grote cupmaat en de riem kan het nog net. Te mooi om terug te sturen! Ideale jurk voor een smalle taille en een grote boezem. Ik ben maar 1.62 dus de jurken zijn altijd wel wat lang. Wel vind ik het raar dat op de foto's geen inkijk te zien is terwijl het toch echt een heel lage jurk is. Er moet een shirtje onder of een vestje over.
De rode jurk (maat M) is ook al zo mooi, zit fantastisch! Denk er om dat er geen stress in zit dus bij mij is de taille ruim en bij de borsten kan het nog maar net. Jammer genoeg is de afwerking wat minder. Draadjes zitten niet goed vastgehecht, een bandje voor de riem zit al los en er hangen allerlei kleuren losse draden aan en in de jurk. Bij mij is de jurk niet doorschijnend en ziet er uit als linnen.
Het blauwe vestje is helaas niet mijn model, iets te lang en te ruim. Maar erg mooie stof en kleur.
De andere gekleurde vestjes zijn erg kort maar heel handig om te hebben. De groene vind ik een vreemde kleur en de blauwe had een paar lusjes. Die gaan dus terug.
Het zwarte vestje is eigenlijk niet mijn ding, met die kraag en strikjes. Maar het zit heel erg mooi en door de kraag luxe en netjes, voor naar het werk. Echt een aanrader! Mooie lengte mouwen.
De onderjurk is prijzig maar werkt echt. Er zitten geen vervelende naden in en het kruipt niet omhoog. Door de grote cupmaat trekken de bandjes een beetje maar dat stoort me niet.
Liep er mee door de kamer en zag pas later dat de achterkant doorschijnende stof heeft!
De rode schoenen zien er erg mooi uit maar ik weet nog niet of ik ze houd. De tip gevolgd en een maat kleiner besteld maar hopelijk lopen ze nog wel iets uit. De kanten randen in de schoen moeten ook even wennen aan je voeten. Ik vind het niet praktisch en hoop dat ze de panty's niet stuk maken.
De panty met steunbroekje zit prima en ondersteunt echt. De kleur/tint is ook mooi. Alleen is het verder gewoon een panty, die bij mij bij de eerste keer dragen altijd stuk gaan. Ben benieuwd of ik ze na morgen weg kan gooien.
Kortom, heel veel geld uitgegeven maar wel aan heel mooie kleding.
Marjolein
&nbsp|&nbsp
2021-06-10 16:46:40
---
Ik ben nooit zo'n fan van panty's, ik loop er altijd de hele dag aan te sjorren omdat ze afzakken. bij dit model helemaal geen problemen mee. goede kwaliteit, heb ze al een tijdje en ze gaan nog steeds mee zonder ladders of gaten in het broekje wat ik bij andere panty's wel vaak heb. Hoop dat ze er snel weer zijn.
Ravna
&nbsp|&nbsp
2022-11-24 13:18:57
---
Tot nu toe altijd mooie en kwalitatief goede kleren van TopVintage gehad, maar helaas vallen deze panty's zwaar tegen. Twee paar gekocht en allebei kunnen weggooien bij het eerste gebruik. In het eerste paar tijdens de eerste keer dragen een enorme ladder over het hele been gekregen en bij het eerste keer aantrekken van het tweede paar in allebei de voetjes meerdere kleine ladders. Hopelijk zijn de andere panty's die ik tegelijkertijd heb mee besteld beter van kwaliteit.
Tamara Slangen
&nbsp|&nbsp
2021-10-03 13:22:12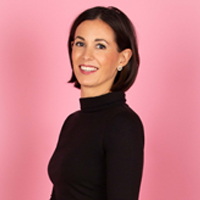 Response from Sylvia

Beste Tamara, we vinden het erg jammer te horen dat de 20 denier panties een tegenvaller bleken te zijn. Sorry hiervoor! We wensen je veel plezier aan de Items waarover je wél tevreden was. Mocht er in de toekomst nog iets kapot of niet naar wens zijn, dan mag je hierover altijd contact opnemen met onze klantenservice.
Groetjes,
Sylvia
Klantenservice
---