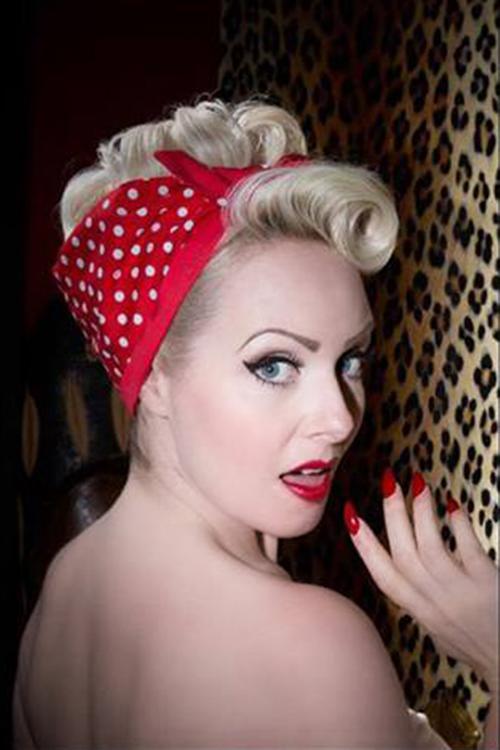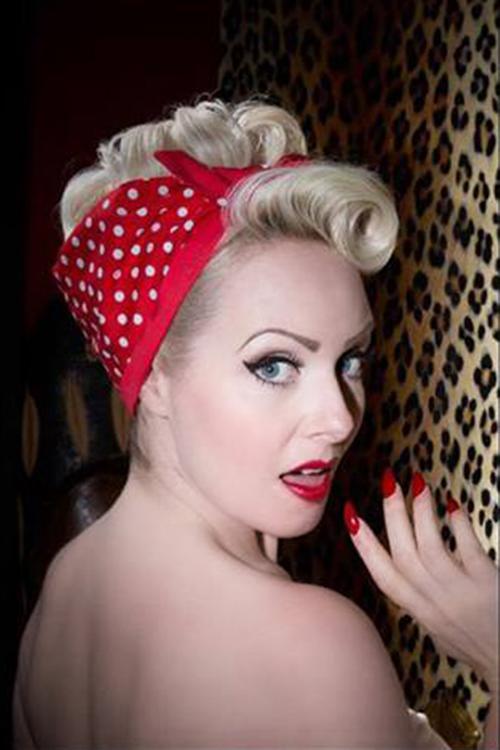 50s I Want Polkadots In My Hair Scarf in Red
The 50s I Want Polkadots In My Hair Scarf totally completes your vintage look! What would you like? A headband? A bow? You can do everything with this super cute hair scarf. Made from cotton with playful polkadots and on the other side a plain red colour. Due to the wire the hair scarf will always stay in place, just the way you want it to be. L-O-V-E!
Can be worn in different ways
Provided with wire
Article nr.
14138
Zowel kleding als haarbanden zijn geweldig! Snelle levering, trouwens leuke doos waar in het verpakt zit! Ik ben fan!
Elke
&nbsp|&nbsp
2017-01-25 21:04:46
---
Also ich bin mehr als zufrieden - Lieferung innerhalb von 3 Tagen - Verpackung super! Und erst das Kleid - paßt wie angegossen und ist soooo hübsch. Bin jetzt schon gespannt auf die Reaktionen... mein Schatz war auch sofort begeistert.
Und das Haarband paßt natürlich super dazu, wie es gehört.... Die Fifty`s lassen grüßen...
Manuela
&nbsp|&nbsp
2017-01-25 05:52:32
---
nl
Superrrrrrrrrrrrrrrrrr
Super blij met mijn eerste outfit van topvintage.
Perfecte pasvorm en super snelle levering.
sylvia
&nbsp|&nbsp
2016-06-17 16:53:05
---
Sehr schade,müssen leider beide wieder zurück. Mein Kopf ist wohl nicht dafür gemacht. Der Stoff ist aber supers schön .
mel
&nbsp|&nbsp
2016-04-07 13:03:04
---
tolle Passform. Der Stoff ist sehr schön weich und bequem. Trotzdem wirkt die Hose sehr weiblich. Es gab super viele Komplimente. Habe sie mit der roten Bluse mit den Pünktchen und dem Haarband kombiniert.
Barbara
&nbsp|&nbsp
2016-02-09 17:11:48
---
Deze haarbandjes gaan retour. Ze zien er leuk uit, en het ijzerdraadje is zeker handig, maar ze zijn iets te groot voor mijn hoofd en vallen de hele tijd af. Het chiffon stippensjaaltje stuur ik terug omdat het kapot geleverd is. Het stiksel aan de zijkant heeft losgelaten en bijgevolg zit er een redelijk groot gat in.
Silke
&nbsp|&nbsp
2016-01-14 14:31:22
---
Eindelijk een site gevonden waarbij alles wat ik bestel past en prachtig staat. Geweldig! Topvintage heeft het begrip 'vrouwelijk' begrepen. Zò blij met de jurken/shitjes
Gemma
&nbsp|&nbsp
2015-02-21 21:00:52
---
This is by far the best umbrella I have purchased in decades! Finally something that can survive the windy danish weather :D yet its the cutest umbrella with the cat heads on its sides. Matches any outfit ;)

Cat brooch is just a must have for cat lovers, truly vintage and looks even better than the photo. Simply amazed by the quality.

The head piece is so beautiful and easy to wear, it looks as if it came right out of '' We can do it'' poster. The best part is that it has a wire base, so you can be 100% sure that it can stay perfectly shaped through out the day. I wasn't sure that it was this good at time of purchase, but after wearing it I can only highly recommend it ❤️
M.
&nbsp|&nbsp
2021-01-27 12:20:44
---
Alles was ich bestellt habe, sitzt perfekt! Man fühlt sich auch mit Rundungen rundum wohl! Kurven werden betont! Einfach toll!
Sabrina Neulinger
&nbsp|&nbsp
2018-12-15 21:17:45
---