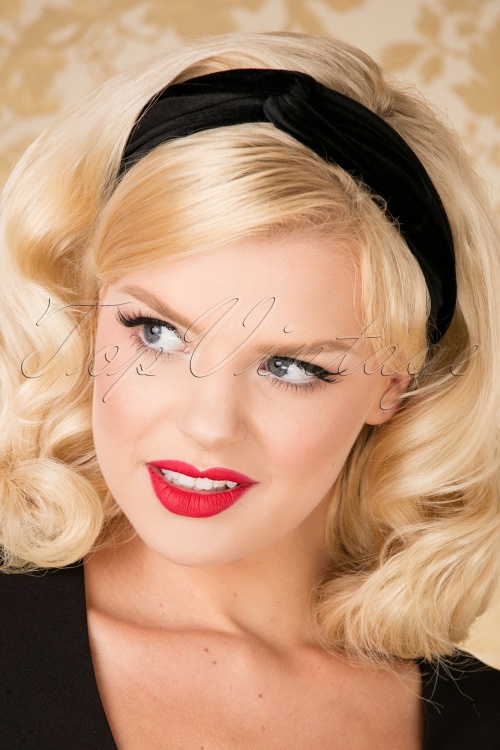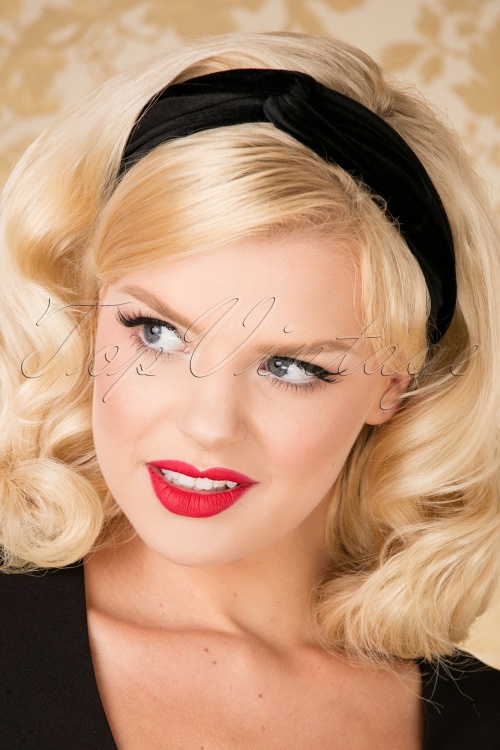 70s Velvet Knot Headband in Black
This 70s Velvet Knot Headband in Black will add the finishing touch to your fabulous 70s look! Made of a soft, velvety fabric in black with a playful knotted detail at the centre and elastic at the back. Stylish with a twist! 
Width: 8 cm
Circumference: 54 - 64 cm
Avoid contact with water/parfum/cleaning agent
nl
Mooiste 'Helena Bonham Carter'-stijl vetetrrijglaarsjes ever!
Afgelopen weken een paar bestellingen gedaan.
De haarbanden zijn erg comfy voor een bad-hairday, al is de zwarte wat aan de krappe kant en heeft hierdoor de neiging van je hoofd af te floepen, maar met schuifspeldjes blijft hij wel goed zitten.
Het stippenshirtje is een schatje en kan overal bij. Het crèmekleurige coltruitje is van een heel mooie kwaliteit.
De zwarte highwaist en wijde pantalon is echt prachtig, een van mijn favorieten. Draagt heel fijn en staat lovely. Het oranje corduroy rokje is ook helemaal hip met een coltruitje en enkellaarsjes. Kan nog best met 41 toch? Ik vind iig van wel, haha.

Een teleurstelling is de lakriem, hoewel dat niet aan de prachtige rode kleur ligt. Bij het passen kreukelde het (imitatie)lakleer al lelijk, en zodanig dat hij ook niet meer retour kan, de kwaliteit is dus helaas waardeloos.

Dan de schoenen; wat een fantastische, prachtige rijglaarsjes. Ik voel me er Helena Bonham Carter in de film Enola Holmes (tip!) in. Ze zijn zo ontzettend mooi, dat ik echt ff graag stiekem had willen huilen dat ze terug moeten. Ik kom er namelijk echt te moeizaam in :( Ze zijn voor smalle voeten (check) maar ook smalle enkels (niet zo check helaas, ik heb fietskuiten).
Heb je wel smaller enkels, dan -bij twijfel- zeker kopen. Ze zijn de prijs absoluut waard!
Nou maar hopen dat de Tamaris-look-a-like laarsjes snel op voorraad komen, ik denk dat ik die wel pas.

Bedankt ook voor de heerlijke thee!
God bless,

Corine
Corine
&nbsp|&nbsp
2020-10-22 19:14:43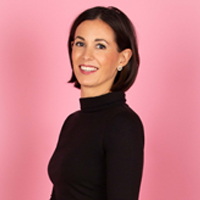 Response from Sylvia

Beste Corine, super te horen dat je blij bent met de meeste Items uit je bestelling. Stuur het riempje gewoon terug met de Booties, het spijt ons dat je niet tevreden was met de kwaliteit hiervan. Zodra we je pakketje ontvangen hebben, betalen we zo snel mogelijk het aankoopbedrag ervan aan je terug. Hopelijk passen de Tamaris laarjes wel zoals gehoopt!
Groetjes,
Sylvia
Klantenservice
---
Ein toller Schnitt.
Sehr sexy, ohne zuviel zu zeigen.

Das Haarband ist super praktisch.
Lockenwickler über Nacht und am nächsten Morgen das Haarband rein - fertig.
Ilona
&nbsp|&nbsp
2020-09-11 12:30:00
---
nl
Altijd heel blij met TopVintage
Het jurkje staat lief en super vrouwelijk. Het streched flink, ik had daarom ook makkelijk een maatje kleiner kunnen nemen. Daarentegen sluit de stof gelukkig ook goed aan, dat ik deze maat hou. Met een riem vind ik het nog leuker staan. De haarband is erg mooi en staat leuk. Alleen is het wat klein in omvang, maar ik denk dat het wel ruimer gaat zitten, wanneer ik het vaker gedragen heb.
Dit keer kreeg ik als presentje een heel lief doosje met roosjes erop (past precies bij het mooie jurkje) , met heerlijk ruikende theezakjes erin.
Frances Huijsing
&nbsp|&nbsp
2019-01-31 17:53:21
---
nl
Prachtige stofjes, maar..
Voor het eerst een hele bestelling moeten retourneren, zo jammer! De stofjes van de haarband, jumpsuit en het jurkje zijn werkelijk prachtig, zowel qua kleuren als materiaal. Bij de jumpsuit zat ik helaas echt tussen twee maten in. Bij het jurkje had ik een maat groter besteld, maar jammer genoeg kon hij helemaal niet over m'n heupen heen. Kon wel janken, want het jurkje is echt prachtig. Maar inderdaad, er zit 0,0 stretch in. Ik had me bij de haarband vergist; dacht dat het een diadeem was, maar deze haarband is te klein voor mijn grote hoofd.
Dus helaas deze keer een miskoop, hopelijk zit bij de volgende bestelling alles weer als gegoten.
Esther
&nbsp|&nbsp
2019-01-31 14:52:31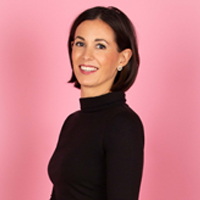 Response from Sylvia

Beste Esther, we vinden het erg jammer om te horen dat de pasvorm van enkele Items niet naar verwachting bleek te zijn. Onze excuses hiervoor! Natuurlijk mag je je bestelling retourneren. Wij betalen netjes het aankoopbedrag aan je terug zodra we je retourzending ontvangen hebben. Hopelijk is de volgende bestelling weer helemaal vanouds! :-)
Groetjes,
Sylvia
Klantenservice
---
Het bloemenjurkje is heerlijk! Heel soepel stofje en een mooie diepe rug. Ik heb maat 42 met best een volle cup, en XL valt dankzij de maattabel perfect.

De haarband is erg strak, lijkt bijna een kindermaatje.

En het crèmekleurige topje is superleuk, maar erg kort! Ik ben maar 1.62 en bij mij is het een naveltruitje. Helaas retour.
Marieke Knegtel
&nbsp|&nbsp
2019-01-29 16:17:23
---
Alles was ich bestellt habe, sitzt perfekt! Man fühlt sich auch mit Rundungen rundum wohl! Kurven werden betont! Einfach toll!
Sabrina Neulinger
&nbsp|&nbsp
2018-12-15 21:17:45
---
de
Rock sieht angezogen toll aus ...
... aber nur weil ich 6x die Woche ins Fitnessstudio renne. Der Stoff ist minderwertig & dünn, man sieht jedes kleinste Figurröllchen, hier wird nichts kaschiert. Finde ich leider nicht so toll. Andere Kleidungsstücke, die ich bei euch erworben habe, waren qualitativ hochwertiger.
Das Haarband ist sehr hübsch, drückt mir ganz schön aufs Hirn, aber ich hab auch einen dicken Kopf :-)


Kay Isabelle Schmitt
&nbsp|&nbsp
2018-11-07 18:35:57
Response from Customer service

Hallo Kay Isabelle
Wir nehmen den Rock un das Haarband zurück wenn es ungetragen ist und sorgen dafür dass der Kaufbetrag schnellstens wieder auf Ihr Konto überwiesen wird. Bei dem nächsten Mal klappt es bestimmt wieder besser :) 
, es tut uns sehr Leid dass Sie so enttäuscht sind. 
Liebe Grüße, 
Alexandra
Kundenservice 
---
The clothes are well cut. I feel free to move around. The quality of the materials and the seams is incredible even for Made In China. I do not regret my purchases and expect to become a regular customer in the future. Thank you very much even if for an order 700 € I would have expected to receive a small gift ....
Jubert
&nbsp|&nbsp
2021-09-28 09:12:37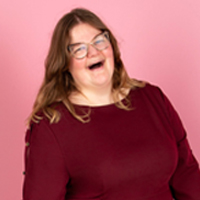 Response from Nicole

Dear Jubert, I'm very happy to hear you love your new items! With every order you place you automatically gain TopPoints, which will give you a nice discount for a future order. We hope you can appreciate this gift we offer to all our customers ;-)
Kindest regards,
Nicole
Customer Support
---