50% discount
50s Caterina Pencil Dress in Olive Green
The combination possibilities are endless with this Caterina Pencil Dress in Olive Green! A stunning shirt dress that isn't only suited for a retro evening look, this pencil beauty is also office-appropriate ;-) She features an elegant V-neckline, a lapel collar and short sleeves. She is made of a firm but stretchy, olive-green cotton blend that has the look and feel of linen. Complete your look with a pretty bag and some blingbling!
Fitted style
V-neckline
Lapel collar
Short sleeves with turn-ups
Row of buttons
Belt loops
Patch pockets at the front
Sexy slit at the back
Article nr.
27438
Handwash inside out (don't leave it in the water)
Wash inside out
Machine wash 30c delicates cycle
Do not dry clean
Do not tumble dry
Iron inside out on low temperature setting
Perfect little cotton dress, lovely khaki colour. Good fit. Love this dress!
ESMERALDA
&nbsp|&nbsp
2019-02-12 14:37:36
---
Bonjour à toutes,
je suis ravie de trouver des vêtements à ma taille aussi bien ajustés ! Top vintage , c'est la top qualité avec un service irréprochable. Merci à toute l'équipe
carole RENAULT
&nbsp|&nbsp
2020-05-12 11:28:46
---
Dit jurkje zit als gegoten. Dit merk past mij altijd perfect. Ietsje te lang maar gemakkelijk in te korten. Echt weer eens iets anders. Stoer en sexy gelijk!
Heleen
&nbsp|&nbsp
2020-04-21 08:56:41
---
De jurk is geweldig, precies wat ik er van had verwacht. De afmetingen van jullie kloppen helemaal waardoor het netjes zit. Ook fijn dat er een apart zakje voor de riem bij zit.
Naomi de Jager
&nbsp|&nbsp
2020-03-24 11:47:28
---
de
toller leichter stoff der aber gut sitzt und atmet
khaki!! ich liebe diesen schnitt. ich habe mehrere kleider im selbigen und diesmal in dem wunderbaren khakifarben! bringt meine grünen augen perfekt zur Geltung und ist der hingucker! Sanduhr ole!
Vanessa Wittmann
&nbsp|&nbsp
2020-03-09 15:48:48
---
D'une coupe impeccable et un tissu très agréable. Elle met en valeur les formes avec classe , chic . Elle est fabuleuse. J'adore et mon mari également
Brigitte Regnier
&nbsp|&nbsp
2020-03-08 09:14:40
---
Juste un petit bémol sur la teinte : couleur est plus vert que kaki mais la la matière, la coupe les finissions son de bonne facture
BEATRICE BOSTON
&nbsp|&nbsp
2020-02-27 11:50:29
---
Wow! Deze jurk zit als gegoten en accentueert je figuur heel mooi! De kleur komt overeen met de foto. De stof kreukelt denk ik wel wat sneller, maar hey, daar wil ik de strijkbout wel voor tevoorschijn halen. Het is een super stofje voor het voorjaar en zomer!
Wendy Heuten
&nbsp|&nbsp
2020-02-19 20:24:11
---
Super leuke en sportieve jurk. Valt kleiner dan aangeven. Neem 1 maat groter dan dat he normaal zou doen. Zeker bij twijfel.
Brigitte Kooijman
&nbsp|&nbsp
2020-02-07 17:19:55
---
Die Größenangaben waren sehr gut. Das Kleid passt wie angegossen. Weibliche Rundungen kommen sehr gut zur Geltung. Ein Traumkleid für das Büro und zum Ausgehen.
Katrin Luise Hoff
&nbsp|&nbsp
2020-02-04 22:04:17
---
parfaite si on recherche comme moi le style pin up militaire. légère mais pas trop et très confortable!
clara slattery
&nbsp|&nbsp
2019-03-25 13:43:49
---
de
Sehr schön aber kleine Änderungen notwendig...
Das Kleid ist wirklich sehr schön, allerdings ist die Farbe etwas heller als auf den Fotos.
Der Stoff knittert sehr leicht, ist aber an warmen Sommertagen sicherlich angenehm zu tragen.

Für mich (163cm) ist das Kleid viel zu lang, ich werde es aber kürzen lassen.
Ich trage normalerweise Gr. 34-36 und habe mir hier vorsorglich S bestellt. Passt eigentlich ganz gut, außer an den Hüften eine Spur zu weit - werde ich auch anpassen lassen, da mir das Kleid sonst wirklich sehr gut gefällt und eine tolle Figur zaubert.
Charlotte Hrbek
&nbsp|&nbsp
2019-03-16 09:35:13
---
Voor het eerst besteld bij Top Vintage, en erg tevreden! Alles is super snel bezorgd, mooi verpakt en een leuk cadeautje bij het pakketje in
laurie
&nbsp|&nbsp
2019-03-05 18:35:39
---
fr
Je l'adoooooore ma nouvelle robe
Vraiment super bien coupée !! Elle est splendide et le de très bonne qualité... il me tarde les beau jours pour la mettre !!!!
Julie Medioni
&nbsp|&nbsp
2019-02-25 12:08:57
---
de
Not meant to be apparently
Good things first: my experience with TopVintage has been splendid, as always. My package arrived today, beautifully put together in purple glassine paper and with a new surprise treat as a gift.
The bad: unfortunately, I had to return the complete order because nothing fit me (5'10'') the way it should to look stylish and classy. The dress (a dream in green!) is perfect for curvy ladies 2 or more inches smaller than me. The waistline just sits a little too high and ends right below my rib cage, so the entire stellar model looked sadly odd and unshapely on me. (This was my last attempt to find a wiggle dress that fits me. Apparently, it's just not meant to be.) The cardigans, though soft and excellent in color, were strangely bulky around my waist and hips, the bright red top too short and the skirt too big around the waist. *headdesk*
I nearly cried having to wrap everything and send it back. Each piece was so genuinely precious, but it's no use. If it doesn't fit, it has to go back. I'm sorry, TopVintage team, but I truly appreciate all the love you always add to your parcels.


Ms. S
&nbsp|&nbsp
2019-02-20 16:03:21
Response from Customer service

Dear Ms. S, what a joy to hear that you are always so happy when having the TopVintage experience :-) But of course I feel your pain when your new items just aren't as expected... my sincere apologies! It is no problem to send the parcel back to us, we will pay the purchase amount back on your account immediately. Hopefully next time will be better!

Kind regards,
Auke
Customer service
---
fr
Superbe robe de la collection collectif
Robe collectif un de leur classique tres bien coupe et ajuste
Ghislaine Poirier
&nbsp|&nbsp
2019-02-20 09:26:13
---
nl
Caterina pencil dress olive
The dress' fabric is very thin-if you hold it against light you can see through it-so a slip dress underneath is a must.I - therefor only 3 hearts
Colleen Poole
&nbsp|&nbsp
2019-02-20 06:34:36
---
Blij dat ik deze jurk gekocht heb. Accentueert mooi de taille en geeft net dat kleine beetje stretch waardoor hij lekker zit rond de heupen en billen (heb zelf peerfiguur) verdoezelt een eventueel buikje en het riepje maakt het geheel helemaal af. Helemaal blij!
Rianne van der Wiel
&nbsp|&nbsp
2019-02-15 19:08:08
---
Wat een mooie jurk! Mooie kleur, mooie dunne maar toch stevige stof. Valt met mijn 1.85m op de kuit, heel vrouwelijk! Laat de zomer maar komen!
Natasja
&nbsp|&nbsp
2022-03-20 14:00:31
---
This dress is smart as hell!

The fabric is light and slightly sheer, but not so much that it is see-through. It breathes, and I can wear this in the 42 degree heat of southern Portugal. The colour is indeed olive green, a bit greener and less beige than khaki would be. I find it to be true to the pictures of the model.

The fabric is reasonably stretchy, so if you are between sizes, unless you have an above average sized chest, order down. I normally wear size S but I got the XS this time based on the sizing chart, and even so, the fit isn't tight at all. I am a 34-27-35. It is slightly loose on the hips but not baggy, which is perfect as I want to also sit and walk and not just take pictures. The slightly loose fit on the hips combined with the cinching thanks to the belt hide my hip dip and make for a very pretty feminine fit without being trashy. It is form fitting on the bum. The sleeves are a bit too wide for my liking, but this is more comfortable and practical as I can confidently raise my arms without the buttons popping off or the dress sliding up.

Overall, I find this dress to be truly 50s and not just 50s looking. It has the looks but it is also comfortable and not as trashy looking as most retro pencil dresses nowadays. This dress isn't only vintage, it is also CLASSY.

Probably among my favourite dresses for years to come.
Viktoria
&nbsp|&nbsp
2021-07-16 13:04:59
---
fr
Jolie petite chose verte
Quelle robe
J'ai la grande joie de pouvoir me glisser dans cette petite robe crayon qui me fait une très jolie silhouette, la coupe tombe parfaitement sur mes hanches (étant petite, c'est un problème récurrent), les boutons et la ceinture camoufle mon petit ventre et le col avec revers met subtilement mon décolleté en valeur. Je me sens toute jolie dedans.
Le seul point dommage c'est que la robe verte tire un peu sur le menthe et non sur le kaki
Kamille
&nbsp|&nbsp
2021-04-15 10:55:47
---
de
Zauberhaft wie immer!!!
Die Schuhe sind super weich und angenehm zu tragen, Farbe entspricht den Bildern.
Das Kleid sieht auch toll aus! Freue mich schon die Sachen auszuführen
Sarah
&nbsp|&nbsp
2021-04-07 16:51:22
---
This green catrina dress is so elegant and simple. The perfect color and cut ❤️
Mrs. M
&nbsp|&nbsp
2021-03-25 08:32:02
---
Het rode en kaki kleedje ,zitten me heel goed.Door de mooie pasvorm maken ze me slanker en sexy!!
Heidi
&nbsp|&nbsp
2020-10-01 07:20:34
---
Ein super schöner Schuh, ...leider zu groß und daher zurück. Leider kam der Karton völlig zerdrückt bei mir an ! Auch der Schuhkarton hat etwas gelitten und ich hoffe, er übersteht die Rücksendung.
Das grüne Kleid hatte einen strengen chemischen Geruch und hätte erst einmal in die Reinigung gemusst.
Schade!
Man kann nicht immer das Glück haben, dass alles perfekt passt. Herzliche Grüße, Anna
Anna
&nbsp|&nbsp
2020-07-31 14:21:30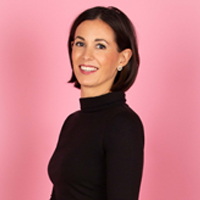 Response from Sylvia

Liebe Anna, es tut uns sehr leid dass Ihre Bestellung nicht einwandfrei von Ihnen erhalten wurde. Bitte entschuldigen Sie uns dafür!  Schicken Sie und die Ware einfach zurück. Nach Erhalt und Verarbeitung erstatten wir schnellstens den Kaufbetrag. 
Liebe Grüße, 
Sylvia 
Kundenservice
---
Joi was bin ich entzückt.. ob Pencil oder geschwungen Kleider Beide fühlen sich gut an meinen Körper an. Ich mag den Soff, die Farben... Der Badeanzug - wow! Was für ein Hammerteil.. Hatte mich erst nicht so recht rangetraut, weil ich dachte, 'geht eh nicht mit meinen Rundungen '.. aber er sitzt wunderbar, nix schnürt ein und die vielen Tragemöglichkeiten, machen ihn immer zu einen erneuten Hingucker.. ich denke mit einen Rock getragen ist er absolut an heißen Sommertagen auch alltagstauglich.. bin verliebt und hole mir dieses Schnuckelchen bestimmt noch in eine andere Farbe
Petra
&nbsp|&nbsp
2020-07-01 11:57:17
---
nl
Geweldig jurkje maar valt erg ruim
In eerste instantie een maat S besteld omdat ik die maat altijd heb. Deze viel echter ontzettend ruim, dat kon echt niet! Dus geruild voor een maatje kleiner en deze zit perfect. Alsnog erg blij!!
Viola
&nbsp|&nbsp
2020-06-25 16:15:36
---
de
Wunderschöner Jumpsuit u schlichtes u doch hippes Kleid!
Reinschlüpfen u top angezogen aussehen. Dieser klassische Einteiler von Vintage Diva ist aus gewohnt sehr hochwertigem Material gefertigt u passt bei 178cm/55kg in xs wie angegossen. Hosenlänge ist endlich passend u eher für große Frauen bzw. lange Beine geeignet. (also sehr lang u entspricht meiner Meinung nach einer Jeanshosenlänge von 34). Taille ist eher schmal u weniger flexibel. Für mich ein neues Lieblingsteil!
Das khakifarbene Kleid gefällt mir auch sehr gut. Der leinenartige Stoff sowie der schmale Schnitt schmeicheln jeder Figur.
Bin sehr zufrieden mit dem Service u der Markenauswahl. Dankeschön!
Anja
&nbsp|&nbsp
2022-08-23 18:02:49
---