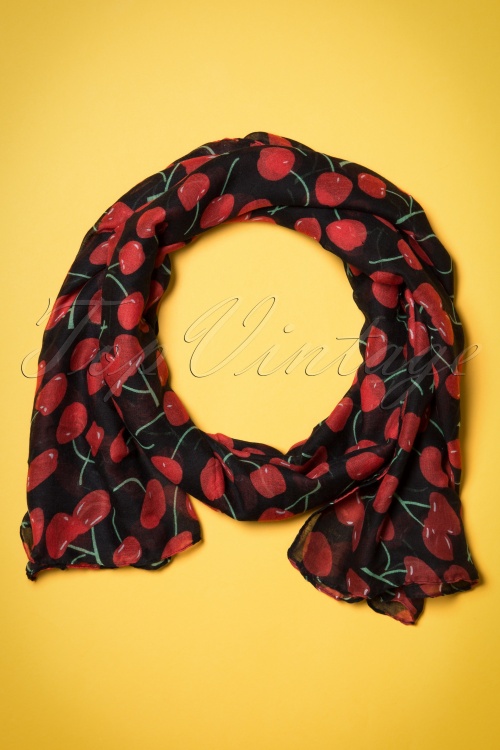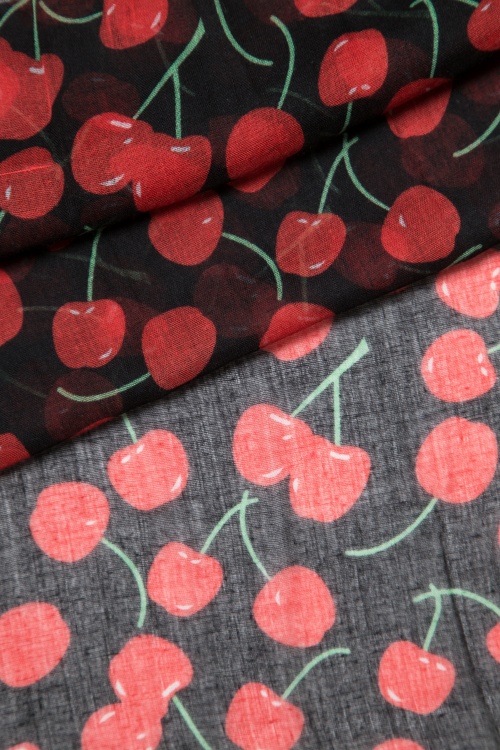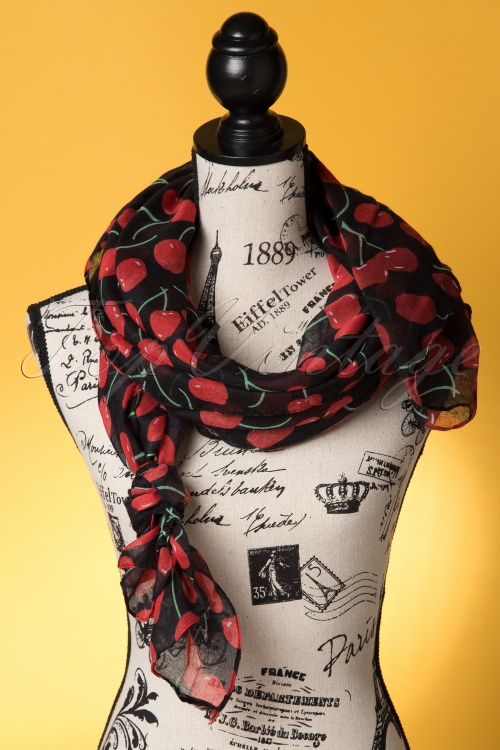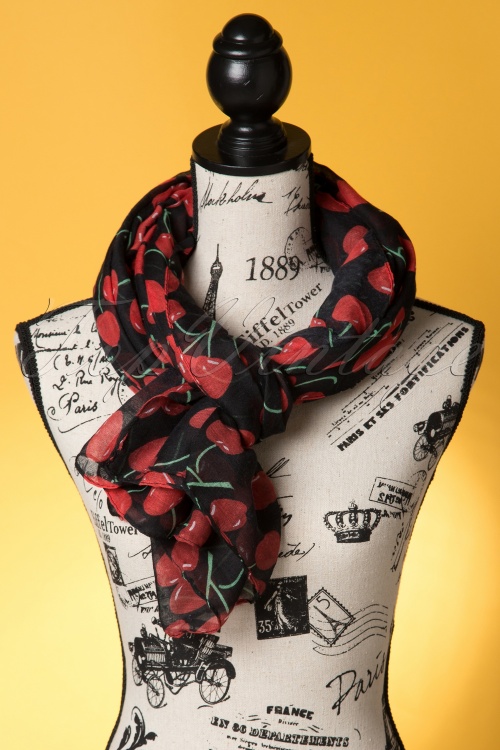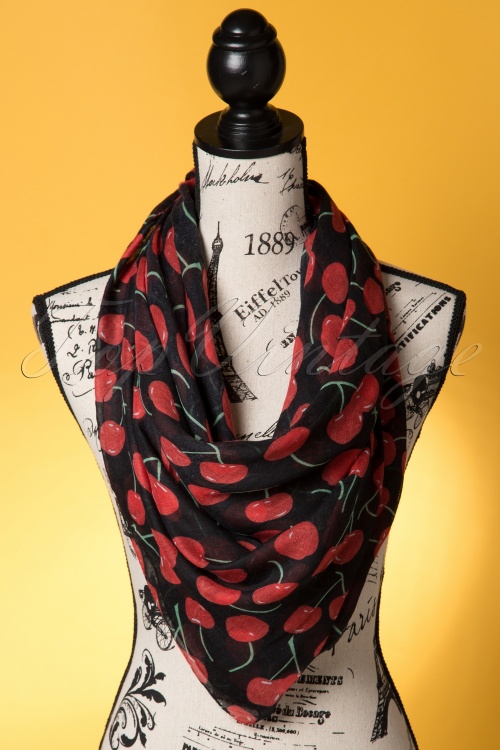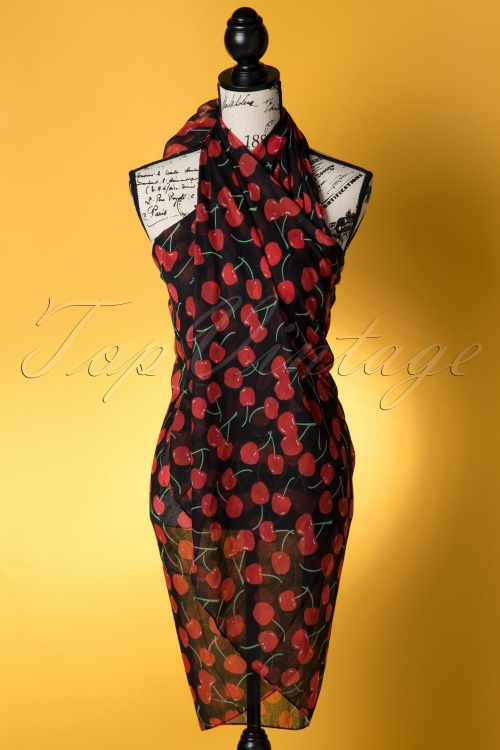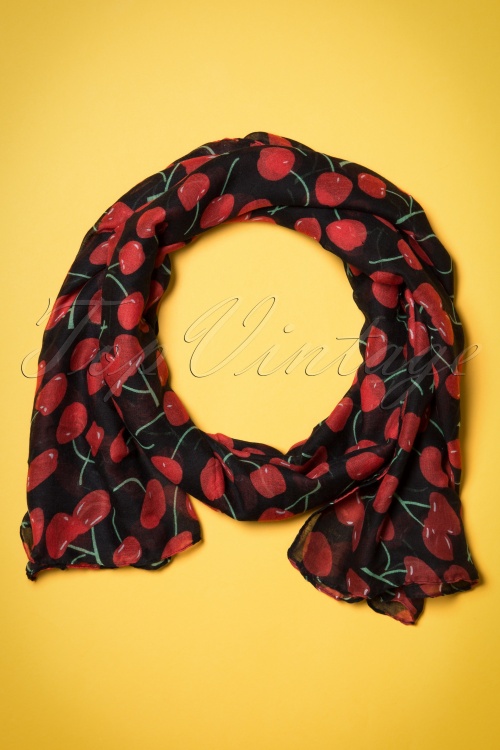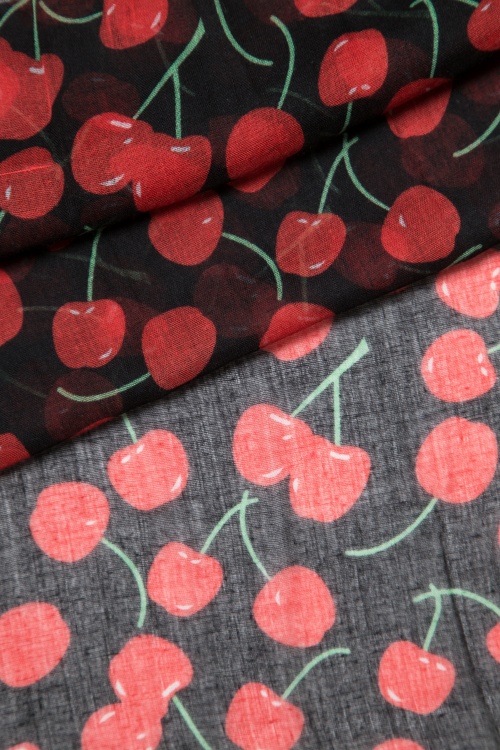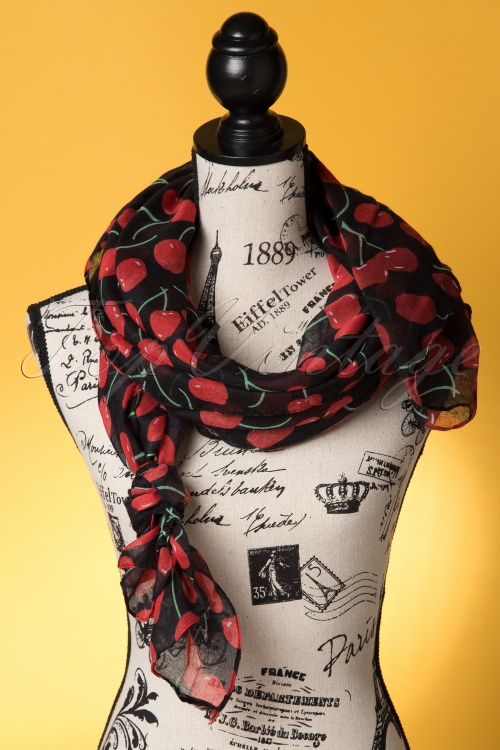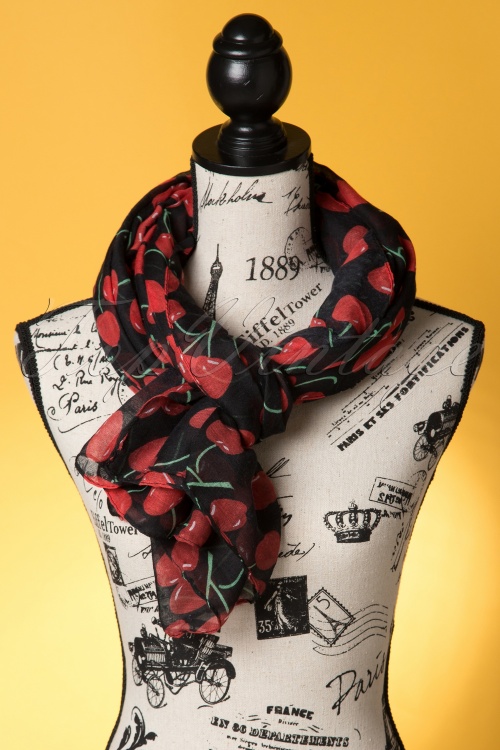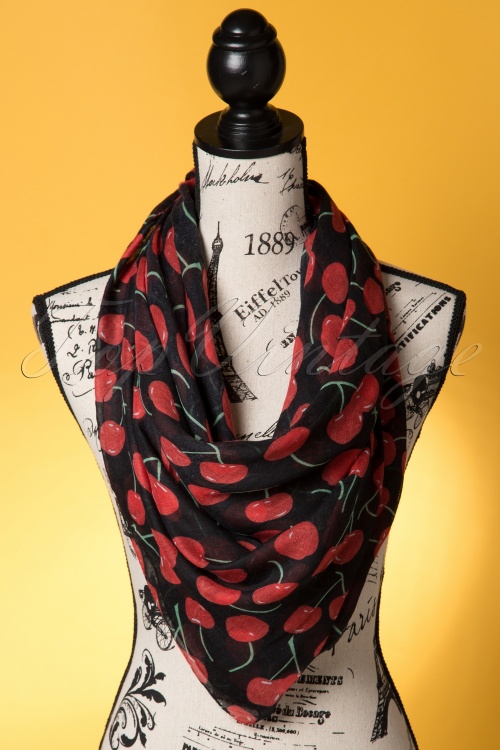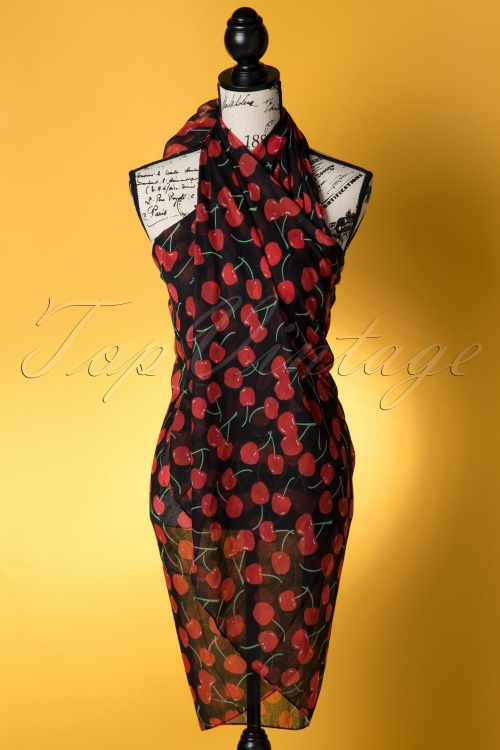 This scarf is the cherry on top of your wardrobe sundae! Made of soft, black viscose scattered with juicy red cherries.
Versatile scarf (can also be worn as a pareo over your bikini)
Rectangular
Article nr.
15922
Length: 180 cm
Width: 100 cm
Hier wordt ik gewoon blij van
Ingrid
&nbsp|&nbsp
2016-05-20 09:14:02
---
de
Toller Service. Danke.
Ich bin richtig glücklich .Alles passt super. Werde es zur Hochzeit meines Neffen tragen. Freue mich schon suf meine nächste Bestellung. Sommer, du kannst kommen, wir warten .
Carla
&nbsp|&nbsp
2016-03-11 19:23:18
---
Alles even leuk. Love topvintage
Ilse
&nbsp|&nbsp
2016-03-10 16:37:12
---
Wunderschöner Schal aus leichter Baumwolle, der bei mir oft zum Einsatz kommen wird
Ann
&nbsp|&nbsp
2015-12-31 10:42:57
---
Heerlijk zittende bikini het verdoezelt mooi de probleem gebieden. Had zelf een maat kleiner nodig dan ik dacht, wat was ik blij dat ik twee maten besteld had nu kom ik meteen in de zon gaan liggen die middag.
I.M.J.
&nbsp|&nbsp
2015-07-18 06:37:26
---
Wunderschöner Einteiler! Tolle leuchtende Farben!
Und sitzt dank der Grössentabelle Tip Top! Ich bin super zufrieden, wie bei all den weiteren Artikeln die ich nun "Mein" nennen darf :)
Katja
&nbsp|&nbsp
2015-06-13 13:16:33
---
Een prachtig badpak gevonden van Esther Williams! Fantastisch model en heel fraai afgewerkt. De gok van een maatje kleiner werkte perfect en ik ben er heel blij mee.
Met een passende sjaal en oorbelletjes is voor mij de vakantie begonnen.
Dankjewel Topvintage team voor de service en natuurlijk ook het lieve originele geschenkje passend bij de zomer!
Betteke Kloosman
&nbsp|&nbsp
2018-07-07 05:59:31
---
Very soft scarf with cherries. Rather big.
Jennie
&nbsp|&nbsp
2017-05-14 19:38:14
---
Oorspronkelijk waren deze leuke shawls bedoeld als verjaardagscadeautjes. Toen ik de zwarte met kersjes zag, werd ik verliefd
Johannah
&nbsp|&nbsp
2017-05-14 13:29:39
---
de
Ich liebe jeden einzelnen Artikel
Habe lange hin und her überlegt, bevor ich das erste mal bestellt habe,aber es hat alles super funktioniert und auch die Rückgaben alles top mit der Rückerstattung,es macht süchtig bei euch zu stöbern.Immer gerne wieder, ich liebe jedes einzelne Teil von euch,schön wäre es noch wenn Schuhe in Größe 42,43 mit flachem Absatz gäbe.
Andrea
&nbsp|&nbsp
2017-03-19 12:11:28
---
Die Jacke ist der Hammer!
Und der Rock dazu macht alles perfekt. Sitzt wie angegossen. Werde wieder bei TopVintage bestellen.
Katrin
&nbsp|&nbsp
2017-03-17 14:19:13
---
Also: Ich bin mit fast allem sehr zufrieden was ich mir bisher bei TopVintage bestellt habe!
Bis auf die Schuhe waren auch alle Grössenangaben super!!! (Schuhe vielen leider sehr groß aus und gingen zurück)
Das Shirt ist nach 2 Wäschen nicht mehr ganz so in der Form wie vorher. (leicht ausgeleiert trotz Schonwäsche!!! SCHADE ansonsten sehr schön)
Jeans ist mega toll auch nach dem Waschgang!
Großes Lob an Euch für Die liebevolle Verpackung und die kleinen Überraschungen in den Paketen!
Die Strickjacke und die Accessoires sind einfach nur schön!!!
Werde wohl noch öfters bestellen! :-)
GLG Nancy

Hallo Nancy, bitte entschuldigen Sie uns dass das Shirt nach dem Waschen nicht mehr so schön in Form ist. Das darf nicht passieren. Ich werde mich heute noch kurz bei Ihnen melden um Ihnen eine Lösung anzubieten.

Liebe Grüße,
Desiree
Kundenservice
Nancy
&nbsp|&nbsp
2017-02-25 21:03:01
---
Es ist wie immer alles perfekt. Ich liebe TopVintage :-)
Martina
&nbsp|&nbsp
2016-12-31 15:26:19
---
Das Kirschmuster auf Badeanzug und Pareo ist so frisch, dass man darin selbst als "reife Kirsche" zum Anbeißen aussieht. Der Badeanzug ist außerdem hübsch geschnitten und trägt sich wirklich angenehm.
MICHAELA
&nbsp|&nbsp
2016-12-25 06:56:49
---
Vandaag het paķketje ontvangen en dat was alsof je een cadeautje kreeg enkel en alleen al door de verpakking. En wat attent zo rond sinterklaas " een chocoladeletter". Mijn dochter van 11 vind de kleding uit de jaren 50-60 geweldig en gaat haar eigen stijl ontwikkelen. O.a vestjes van Dancing days zijn geweldig. Voor de jurkjes uit de jaren 50 zal ze nog wat vrouwelijke vormen moeten krijgen. Een erg mooie uitgebreide collectie hebben jullie voor de vintage liefhebber.
Marjolein
&nbsp|&nbsp
2016-11-24 14:14:01
---
Samen met mijn kersenkleedje en oorbellen voel ik me met deze sjaal helemaal Cherry :-)
Ina
&nbsp|&nbsp
2016-11-18 13:57:51
---
sorry voor het late antwoord, heb mijn twee pakjes heel goed ontvangen, de jas zit perfect!!!! de diadeem 's zijn prachtig
kijk al uit naar zaterdag want dan is het een feestje en wees gerust ik weet al wat ik zal aanhebben
alvast bedankt voor de snelle levering
carine
&nbsp|&nbsp
2016-11-11 07:39:46
---
de
Süß wie Schwarzkirschen!
Das Tuch ist superweich und wunderschön, passt perfekt auf ein schwarzes Oberteil und natürlich auch zu meinem liebsten Sommerkleid, dem "Whispering Ivy 50s Vienna Cherry Dress".
Ich liebe es mit seinen breiten Trägern und es wurde - aus Versehen? - genau richtig für die Birnenfrau geschnitten: Gr S passt mir wie angegossen. Oben habe ich durch den festen Baumwollstoff eine Art eingebauten BH, in der Taille sitzt es und darunter wird es weiter, so wie ich. ;-)
Für 60 € hätte ich es allerdings nicht gekauft, 36 € waren ok, zumal ich wohl noch Eingrifftaschen einnähen lassen werde.

Versand und Verpackung waren in Ordnung und die Werbegeschenke sicher nett gemeint. Stattdessen würde ich allerdings kostenlose Retouren vorziehen.
Kitty
&nbsp|&nbsp
2016-09-25 19:49:34
---
nl
Precies wat vrouwen graag willen❤️
Het avontuur van de ontdekking begint bij de mooie verpakking...whaauw
Teresa
&nbsp|&nbsp
2016-08-10 18:59:07
---
Helemaal in m'n sas met mijn nieuwe accessoires.
Sjaaltje en oorbellen zijn super leuk samen. Het haarbandje blijft waarempel perfect in mijn haar zitten. De rollers zitten nu in mijn haar, ben erg benieuwd naar het resultaat dadelijk!
Ik was al eventjes op zoek naar een passende stijl, maar volgens mij heb ik hem gevonden! Klassiek maar toch een beetje apart. I love it!!
Nu nog zwanger maar kan al niet meer wachten om straks ook kleding te shoppen, Mijn wishlist ligt al klaar haha
Linda
&nbsp|&nbsp
2016-06-01 10:55:11
---
Echt helemaal happy met mijn leuke accessoires!!
Het sjaaltje en de oorbellen zijn helemaal leuk samen. En het haarbandje blijft perfect zitten, dat is een primeur. Rollers zitten nu in mijn haar en ben erg benieuwd naar het resultaat.
Ik was een tijdje zoekende naar een passende stijl maar ik denk dat ik hem gevonden heb hoor! Klassiek en toch een beetje apart, I love it!! Nu nog zwanger maar ik kan niet wachten om straks ook voor kleding te kunnen shoppen!
Mijn wishlist ligt al klaar haha
Linda
&nbsp|&nbsp
2016-06-01 10:49:50
---
The leopard dress, what an awesome print! The color is to die for and even though the upper part of the dress is not really fitting that well... The beauty of the leopard
Maria Coelho
&nbsp|&nbsp
2021-09-12 10:18:41
---
Tolle Qualität, super schick, sehr schnelle Lieferung und alles passt! vielen Dank!
Alexandra
&nbsp|&nbsp
2021-03-04 16:36:57
---
Beautiful and stylish!
Aleks
&nbsp|&nbsp
2021-02-16 14:51:43
---
Ein schönes weiches Tuch mit herrlichen Kirschen, es ist gross genug, um im Sommer eine Jacke zu ersetzen. Ich bin begeistert.
Susanne Hamann
&nbsp|&nbsp
2020-05-31 21:26:06
---
Deze site is niet goed voor mij. Ik ga hier failliet aan...
De jas zit als gegoten en de sjaal past er mooi bij. Mouwen zitten wat strak. Een dikke trui moet je er niet onder aan doen, maar dat is altijd met mantels.
Het vestje is precies goed.
De rok en truitjes zitten als gegoten en mooie kwaliteit weer.
Alles in de maten die ik inmiddels weet per merk. Maattabel klopt voor alles. Jas wel een maat groter moeten nemen, maar dat doe je al snel bij een jas.
Kortom, ik ben weer super blij! Dank jullie wel weer!

Debbie Bakkum
&nbsp|&nbsp
2019-11-29 19:11:28
---
fr
Articles ok, problème de transport
Jupe noire comme je la souhaitais, élastique et magnifique mise en valeur du corps, si vous avez la même matière en corsaire, je suis preneuse ! Petit gilet orange original, mignon à craquer. Par contre, le sac a malheureusement une anse trop étroite, et n'est pas d'un très bon rapport qualité/prix, donc retour. Il y a eu un problème de transport : le carton est arrivé écrasé d'un côté, déchiré à plusieurs endroits, heureusement qu'il ne contenait pas de petits articles. J'ai d'ailleurs dû le recoller pour pouvoir renvoyer le sac à main dans un emballage décemment sécurisé. C'est la première fois que ça se produit, après plusieurs commandes, j'en suis étonnée.
Chère Nathalie, je suis vraiment désolée d'entendre que vous n'étiez pas entièrement satisfait de votre commande et l'état du carton pendant la livraison. Veuillez nous excuser pour ce désagrément! Dès réception de votre colis de retour, nous rembourserons le montant d'achat. En cas ou vous tombez sur un tel problème dans l'avenir, n'hésitez pas de contacter les dames du service clientèle. Elles sont toujours prêt à vous offrir une solution :-)
Cordialement,
Sylvia
Service Clientèle
nath
&nbsp|&nbsp
2019-05-26 21:20:15
---
nl
Mooi rood is niet lelijk !
Strakke rok maar met genoeg stretch om gemakkelijk te kunnen bewegen. Het lieve truitje van King Louie erop en ik heb weer een outfit compleet.
Sjaal: kersjes, daar kun je nooit genoeg van krijgen!
Shirtje met madeliefjes; absoluut niet saai wit!
Manuela
&nbsp|&nbsp
2019-04-09 11:06:15
---
nl
Zacht volume als 'n wolk en mooi......
Lieve Dames,
Heerlijk luchtdoorlatend en een luxe uitstraling, voor die prijs een super koopje.!
En de sjaal is nog veel fijner in 't echt, voor ieder seizoen draagbaar bij van alles en nog wat !
Iedereen moet deze vlotte en chique sjaal hebben, dé kers ......
Ook bij kleine aankopen mooi verpakt met een milieu vriendelijk cadeau thee pakjes fijne thee.
Bedankt, jullie zijn een en al Liefde , wat ik vaak mis in deze wereld.
Ja, mijn Top Vintage nummer ( 1 )
Groetjes ,
Jeanette **********
Jeanette
&nbsp|&nbsp
2019-03-15 13:09:09
---
nl
Echt tolle Kleidung bei Euch!
Ich bin super zufrieden mit Eurer Kleidung und LIEBE sie!!!! Jeden tag ein Genuss und Hingucker!!! Danke
Aurelia Geppert
&nbsp|&nbsp
2018-10-29 12:24:08
---
nl
Mooi, echter ander materiaal.
Erg mooie shawl! Echter staat bij de beschrijving hier dat hij van 100% viscose is, terwijl hij van polyester gemaakt is (staat ook op het labeltje). Dat vind ik wel erg jammer, mijn huid is gevoelig en in een viscose shawl kan je wonen en deze zit dan toch wel minder lekker.
Hallo Kitty,
Wij hebben dit even na laten kijken: jij hebt helemaal gelijk, onze excuses hiervoor! Ik heb je zojuist een mail gestuurd en ben ervan overtuigt je een passende oplossing aangeboden te hebben ;-)
Groetjes, Karin
Klantenservice
Kitty
&nbsp|&nbsp
2023-01-15 19:49:50
---