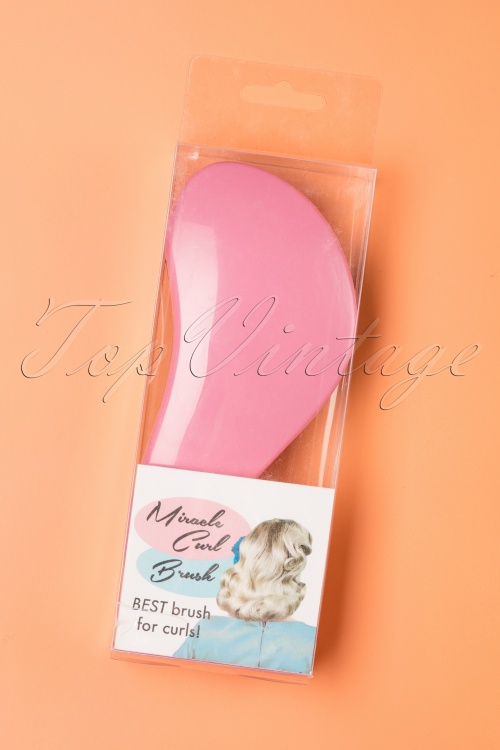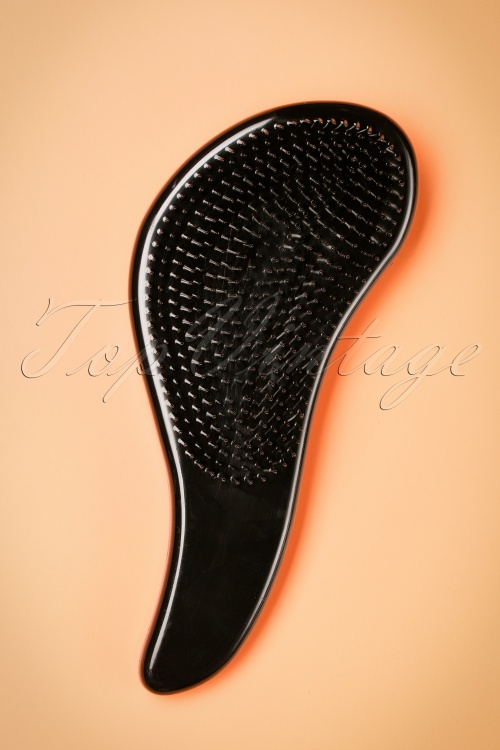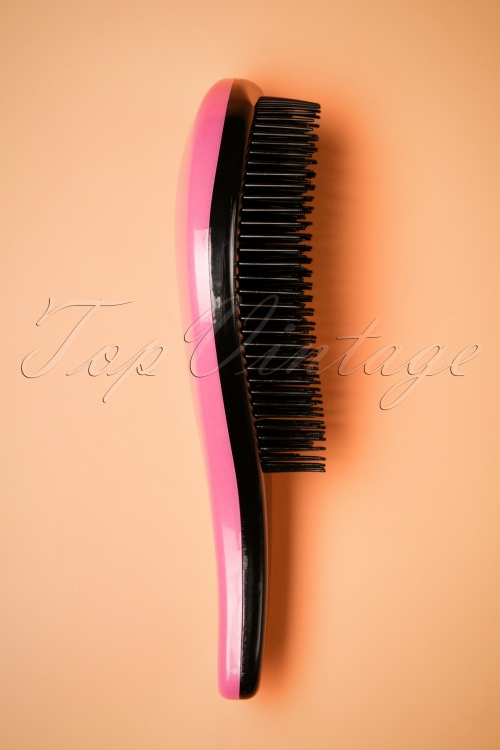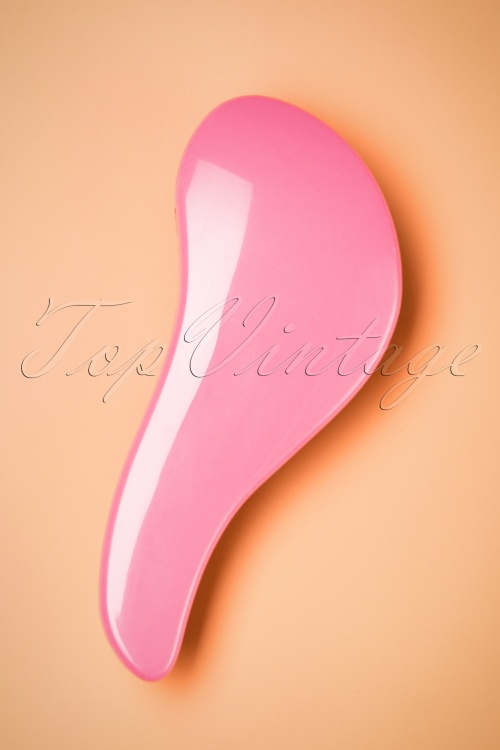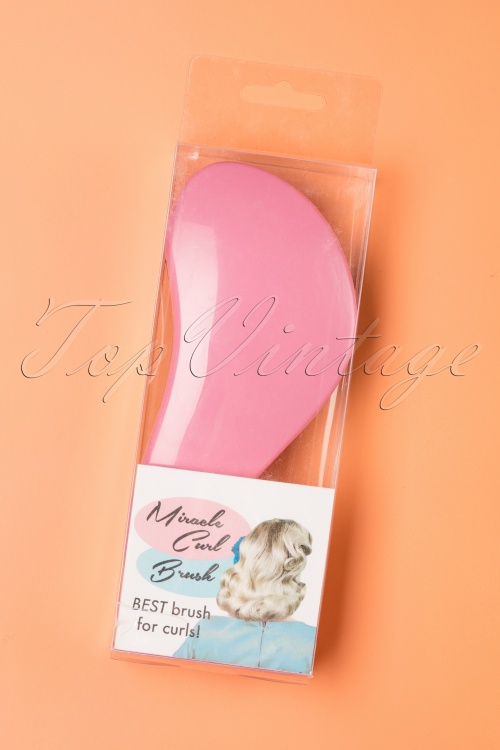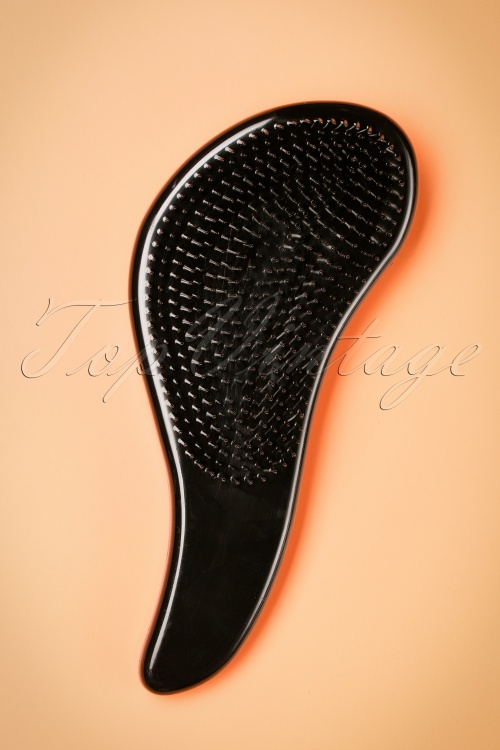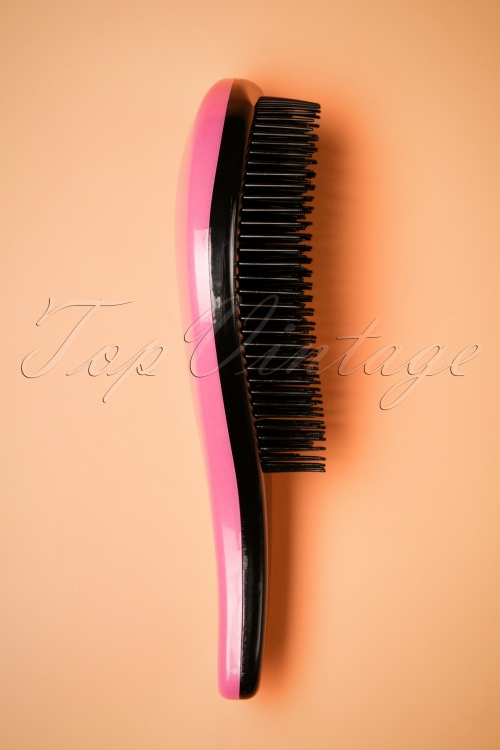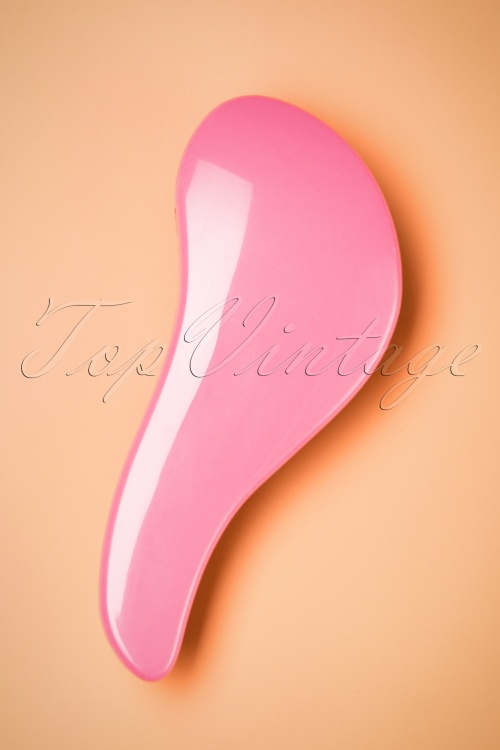 Vintage Hairstyling: Miracle Curl Brush in Pink
From now on you'll only be brushing your vintage curls with this Miracle Curl Brush in Pink! We all know what it's like; walking around all day with curlers in your hair so you can create the perfect vintage hairstyle. And then you need to brush them out... HELP! Luckily this brush will keep your curls or waves intact thanks to her innovative technology that gives you smooth curls without 'lumps and bumps'... No more bad hair days! 
Perfect for curls and waves
Comfortable in your hand
Hard, flexible bristles of varying length
Article nr.
27610
Length: 19 cm
Width: 7.5 cm
de
Leider nicht überzeugend
Die Bürste bringt bei mir selbst leider nichts bzgl. dem Ausbürsten. Meine Haare werden total strohig sobald ich mit der Bürste einmal durchgehe. Schade.
Franzi
&nbsp|&nbsp
2019-01-15 09:59:23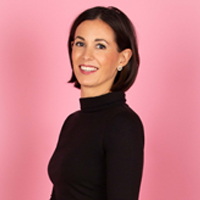 Response from Sylvia

Liebe Franzi, es tut uns leid dass unser Miracle Brush nicht für Ihre Löckchen geeignet scheint zu sein. Bitte entschuldigen Sie uns dafür! Vielleicht können Sie eine Bekannte eine Freude damit machen?
Liebe Grüße,
Sylvia
Kundenservice
---
Exactly what it looks like, does the job really well! Definitely a staple. It's lightweight enough to be super gentle on the curls and is also a good wet brush, for using gently on wet hair. And as always, the packaging, communication, and customer service is amazing, too - it keeps me coming back to find my basics here! :) One warning, though - for some reason when I use this brush, it makes my hair go super static, lol - feel like I just came out of the dryer! That's alright, though. "Hey, I like your hair!" "Thanks. It's 90% electricity *sexy eyebrow wiggle*"
Mirianna M.
&nbsp|&nbsp
2021-03-16 13:17:02
---
Die Ohringe sind ein Traum. Die Blumen sind etwas schwer daher evtl. nichts für den ganzen Tag aber ansonsten wunderschön. Die Katzenohringe sind leichter und total süß.
Die Kette ist sehr zart und sieht großartig aus.
Die Lockenwickler halten was sie verspechen und man kann mit ihnen tatsächlich auch schlafen gehen und hat am nächsten Tag wunderschöne Locken ;). Die Bürste hilft dabei sie zu Stylen. Einfach nur toll.
Das Kleid sitzt perfekt und fühlt sich großartig an. Dadurch das es zwei lagen Stoff sind wirkt es etwas aufgebauscht. Die Farbe der Spitze ist ein Hingucker. Die Träger sind zum Glück verstellbar wodurch man sie anpassen kann.
Es sind wundervolle Produkte.
Lydia
&nbsp|&nbsp
2021-02-21 09:27:10
---
Ik ben niet zo'n fan van deze borstel. Erg plastic-ig, en met mijn blonde haren borstelt hij nog steeds de krullen eruit. Ik ga weer terug naar mijn houten borstel. Gelukkig is mijn dochtertje wel fan van alles wat roze is, en dus ook van de borstel. Toch nog een tevreden gebruiker
Amanda
&nbsp|&nbsp
2020-08-04 11:57:44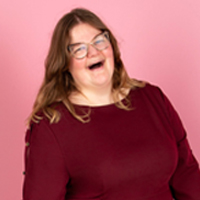 Response from Nicole

Beste Amanda, wat jammer dat de borstel voor jou niet het gewenste effect had! Maar ik ben blij te horen dat het item je dochtertje wel van pas komt! Zo hebben we toch alweer de nieuwe generatie TopVintage customers veilig gesteld ;-)
Groetjes,
Nicole
Klantenservice
---
Le design est chouette, mais je m'attendais à plus "consistant", une brosse plus lourde et moins plastique bas de gamme dans l'aspect général. Le contact avec les cheveux est particulier, cela donne une sensation étrange du aux pointes en plastique (habituée aux brosses en poils durs). Je débute juste à m'en servir donc peut être que le coup de main viendra...
Elise
&nbsp|&nbsp
2020-07-03 12:10:44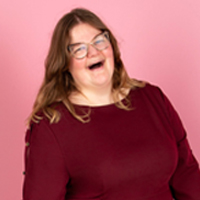 Response from Nicole

Bonjour Elise, la technologie innovatrice de cette brosse garde vos boucles intactes pour de belles boucles sans nœuds. Il est donc apte pour des coiffures à boucles qui doivent être brossée avec prudence ;-)
Cordialement,
Nicole
Service Clientèle
---
nl
Fabulous pink hairbrush
Van deze borstel werd ik heel blij. Hij is perfect om je gekrulde haar mee uit te borstelen en te stylen. Daarnaast wil het oog ook wat en zeg nou zelf... Ik vind het een stuk leuker om m'n haar te doen met deze roze rakker!
Lodie
&nbsp|&nbsp
2020-05-17 19:35:06
---
de
Die beste Bürste für Locken
Bin begeistert von dieser Bürste! Das ist die erste Bürste, die meine Locken nicht kaputt macht. Werde ab sofort nur noch diese benutzen.
Ann-Kathrin Reczko
&nbsp|&nbsp
2020-02-09 10:12:00
---
de
SALE - Ausbeute, die glücklich macht!
Im Sale konnte ich einige Schätze abgreifen, auf die ich schon länger ein Auge geworfen habe! Kurz vor meinem Geburtstag hätte mir Top Vintage kein schöneres Geschenk machen können!
Kleider: Das orangfarbene Daisy Drapper Kleid sitzt perfekt und ist sehr hochwertig verarbeitet. Gerade mit dem grünen Schmuck (s.u.) und den orangenen Ohrringen sieht es unglaublich schön aus! Definitiv mein Lieblingsstück in dieser Bestellung! Das Miss Candyfloss Kleid sitzt ebenfalls dank Größenbeschreibung wie angegossen. Diese Kleid wollte ich schon seit Monaten! So happy damit! Die Qualität ist wie immer bei MC top! Das Banned Kleid hat einen relativ dünnen Stoff, der sehr hübsch fällt (mit Strumpfhose und Mantel wird es winterfest!). Es fällt etwas größer aus.

Pullover: Beide Pullover sind herrlich weich. Sie sind recht kurz (war aber so gewollt) und ihren Preis definitiv wert!

Schuhe: Charlie Stone, was soll ich mehr dazu sagen? ;) die Qualität ist unglaublich! Anzumerken ist, dass das Rot etwas dunkler ist als auf den Bildern

Tasche: Das einzige Teil, mit dem ich nicht 100% zufrieden ist. Nach dem Auspacken stieg mir ein ziemlich starker Chemiegeruch in die Nase. Auch sieht die Tasche nicht ganz so hochwertig aus, wie ich mir erhofft hatte (ich habe eine Charlie Stone Tasche aus unechtem Leder und die Qualität ist deutlich besser!). Da ich aber nicht den vollen Preis bezahlt habe und ich die Farbe sehr mag, werde ich die Tasche behalten

Schmuck: Die Ohrringe sind total niedlich! Schockverliebt! Die Armbänder und die Kette von Splendette hatte ich schon länger im Auge und im Sale musste ich einfach zuschlagen! Ich habe relativ große Hände und kriege die Reifen gerade so an. Sie sehen aber total klasse aus und fühlen sich auch angenehm an. Der Sommer kann kommen!

Diverses: Das Cat Butt Täschchen war für meinen Mann, er war sehr glücklich damit. Die Bürste ist perfekt für meine dicken Haare und sehr hilfreich bei Lockenfrisuren. Der Lippaint riecht sehr gut und fühlt sich toll auf den Lippen an. Wird er nicht sehr dick aufgetragen, wirkt er aber leicht Himbeerrot statt Kirschrot. Der Faultieranhänger war das Tüpfelchen auf dem I, der süße Kerl macht jetzt unser Schlafzimmer unsicher.

Wie immer alles wunderbar verpackt und soooo schnell geliefert! Ihr seid die Besten!
Vanessa Van Hoeck
&nbsp|&nbsp
2020-01-28 15:06:42
---
auf jeden Fall absolute Kaufempfehlung die Locken kämmen sich nicht aus und die Haare fallen sehr schön
Manuela Peterhansl
&nbsp|&nbsp
2019-10-16 18:34:29
---
Ich bin begeistert, hätte gar nicht gedacht, dass das Auskämmen so gut funktioniert. Auch für "normales" Auskämmen/Entwirren der Haare hatte ich bisher keine bessere Bürste.
Jennifer
&nbsp|&nbsp
2019-01-16 08:46:29
---
Exactement ce que je recherchais, contrairement aux brosses traditionnelles, les boucles et ondulations ne sont pas cassées.
virginie
&nbsp|&nbsp
2022-11-11 07:34:49
---