70s Blith Corduroy Trousers in Black
These 70s Blith Corduroy Trousers in Black are so comfy, you'll want to wear them every day! No wonder corduroy was a huge trend in the seventies and has made a fantastic comeback since! She is styled with a high waist, elegant pockets and slightly flared legs that are both playful and very flattering. Made of a thick, yet soft, ribbed black fabric (barely stretches) for a lovely fit. These trousers are destined to become your new favourites! 
High waist
Pockets
Hidden zipper at the back 
Long, slightly flared legs
Article nr.
33868
Handwash inside out (don't leave it in the water)
Wash inside out
Wash dark colors separately
Machine wash 30c delicates cycle
Do not dry clean
Do not tumble dry
Iron inside out on low temperature setting
Do not bleach
Ich liebe die Hose. Nur die Herzchen Knöpfe sind etwas to much. Zur Not kommen andere dran..
Jessica
&nbsp|&nbsp
2020-12-17 18:07:47
---
I seldom write a review but this garment deserves it. The pants fit so perfectly! They don,t need any adjustment and I am looking forward to use them for any occasion.
Cristina
&nbsp|&nbsp
2020-12-11 15:49:40
---
Eigenlijk niks aan toe te voegen:Fijne draagcomfort, sophisticated, chic en gekleed. Met deze pantalons sla je de plank nooit mis.
Johannah!
&nbsp|&nbsp
2020-11-28 10:30:28
---
taille haute, fermeture derrière et pant large
marie
&nbsp|&nbsp
2020-11-17 19:23:39
---
Deze ongelooflijke mooie broek past mij perfect. Sluit mooi aan in de taille en de heupen. Met grote wijde pijpen wat toch wel de 'ster' allure van de broek vergroot. I'm in love !!!
Katia
&nbsp|&nbsp
2020-11-17 05:42:27
---
Hele aangenaam zittende broek, maattabel gevolgd, maar veel te ruim. Zeker 1 maat kleiner nemen dan tabel zegt.
Ann
&nbsp|&nbsp
2022-11-04 21:55:11
---
Tolle Hose, sitzt gut und ist bequem. Leider haften Tierhaare sehr gut.
Carmen
&nbsp|&nbsp
2022-10-10 20:02:09
---
This may be the pants for you if your tummy is bigger than your bum and if you have no "riding pants thighs". The picture is not showing the true shape.
Elisabeth
&nbsp|&nbsp
2022-09-06 07:31:33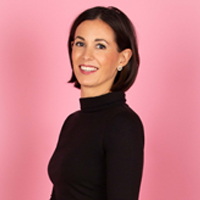 Response from Sylvia

Dear Elisabeth, we are sorry to hear that the shape of these Trousers wasn't perfect for you. Sorry about this! Please return the Item for a full refund.
Hopefully your next purchase will be perfect for your :-)
Kindest regards,
Sylvia
Customer Service
---
Al jaren fan maar nu met een nieuwe maat (en nieuw account) weer lekker aan het bestellen geslagen. En alles zit prachtig! Ben ook heel blij met de goede kwaliteit en (hiep hiep) de vegan schoenen van Tamaris!
Shaar
&nbsp|&nbsp
2022-08-16 17:07:04
---
Fit is true to measurements; I ordered a tad small but the fabric stretches a little, they fit me wonderfully! I'm likely to order a second pair, like them that much!

Celia
&nbsp|&nbsp
2022-08-08 01:33:28
---
Everything that I received is lovely. 1) Black tartan trousers- really nice fit, & I do like tartan trousers - I have me eye on the Mustard ones for my next treat. 2) Octopuses - they are a bit large for earrings, for me, but I love their faces, so my mother & I now have an Octopus brooch each- bargain! 3) Black cord trousers - really nice fit; a bit long for me but that is pretty frequent for me, so taking them up a couple of inches is no problem. I like the waist/hip fit - that is the usual area I have trouble with, but these are comfy & elegant (a rare combination). 4/5/7) - again, a nice fit, & the green jumper feels lovely, so soft. 6)Spotty skirt - really swishy, impossible not to dance while wearing it... Thank you for all these lovely Treats, Ladies.
Jenny
&nbsp|&nbsp
2021-08-26 19:02:09
---
Hij is niet zo hoog in de taille als op de afbeeldingen lijkt. Daardoor niet zo flatterend. In de taille valt hij ook iets te ruim maar bij de benen en billen zou een maat kleiner niet passen. Ook een beetje een lompe, zware stof. gaat retour.
Falun
&nbsp|&nbsp
2021-01-06 16:09:02
---
en
Perfect Fit, Beautiful Line
... Love the fit, the feel, and the line of these pants; they fit me like a second skin! But the dye marks everything it touches; even my skin marks a white towel after I've worn them. Be sure to wash before wearing!!!
Charles
&nbsp|&nbsp
2023-01-18 20:36:33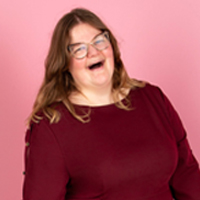 Response from Nicole

Dear Charles, thank you for your feedback! It could be smart to wash dark clothing before wearing indeed! Sometimes, the paint of the fabric can stay a bit behind, but it should disappear after washing. We've been in touch over e-mail to see if we can offer you a compensation for the inconvenience :-)

Kindest regards,
Nicole
Customer Support
---
nl
Prachtige broek, teleurstellende kwaliteit
Helaas al twee van deze broeken versleten na ze een paar keer gedragen te hebben. De naden zijn slecht genaaid waardoor de stof bij de naad (ondanks dat de broek vrij ruim valt) scheurt.
Van Topvintage krijg je dan het advies zelf een naaister zoeken om het te laten repareren. Door de aard van het probleem kan dat helaas niet. Prachtige broek, maar ik ben erg teleurgesteld in de kwaliteit.
Astrid
&nbsp|&nbsp
2022-11-27 10:45:44
---
nl
Mooie en comfortabele broek
Erg mooie en lekker zittende broek! Alleen 1 hartje eraf omdat er helaas geen sluithaakje na de rits zit, dus soms gaat ie onverhoopt open, en als je huisdieren hebt ook opgelet, want hij verzamelt echt kattenhaar en pluisjes bij mij, meer dan andere zwarte kleding. Toch mag het de pret niet drukken, zit heerlijk!
Naomí
&nbsp|&nbsp
2022-11-10 15:11:06
---