60s Spiros Turtleneck Top in Black
This 60s Spiros Turtleneck Top in Black is the perfect wardrobe basic! She features a pretty turtleneck, long sleeves and is made of a supple and stretchy, black viscose blend in a classic ribbed design. Versatile, classy and a timeless colour... has she captured your heart? 
Turtleneck
Long sleeves
Long enough to pair with regular trousers 
Article nr.
30744
Handwash inside out (don't leave it in the water)
Wash inside out
Wash dark colors separately
Machine wash 30c delicates cycle
Do not dry clean
Do not tumble dry
Air-dry flat
Do not iron
Do not bleach
Altijd fijn als er een pakketje van Topvintage wordt bezorgd:-). Ik ben erg in mijn nopjes met deze najaarsbasics. De groene corduroybroek van King Louie is langer dan ik o.b.v. de foto's had verwacht, maar dat vind ik juist fijn. Ook heeft de stof minder stretch dan gedacht, maar omdat de pasvorm precies goed is vind ik dat niet zo erg. De Spiros coltruitjes van Bunny zijn fantastisch, lekker zacht en overal mee te combineren. Nu wachten tot de gele en groene weer op voorraad zijn in mijn maat;-). De groene blouse van Tante Betsy zit heerlijk en het puntige kraagje en de grote knopen maken het echt af. De sjaal van King Louie is superzacht en licht, en de kleuren zijn heel mooi. Alleen de zwarte Luxury Soft trui van Banned Retro gaat retour. Het is een warme en zachte trui, maar het model met de wijde mouwen staat mij totaal niet, helaas.
Judith
&nbsp|&nbsp
2021-10-28 08:31:04
---
Groene broek: Mooie dikke stof die soepel valt en niet tekent! Met lekker hoge taille. De streep geeft hem net iets extra's.

Bruine broek: heerlijke broek. Valt soepel. Stof is wat dunner, dus misschien wat fris voor de winter, maar perfect voor de herfst. De kleur is prachtig en zoals afgebeeld.

Groene blouse: leuk wikkel bloesje met prachtige donker groene kleur. Let wel op deze is alleen geschikt op high-waisted jeans/rok.

Groene en zwarte coltrui banned: heerlijke coltruien. Hier ga ik veel plezier van hebben.

Blauwe trui: prachtige trui. Mooie zachte kleur. Zachte stof, die wel een beetje kriebelt/prikt. Het open gewerkte patroon maakt de trui speciaal.

Coltrui met veel kleuren: prachtige coltrui in een zacht en licht stofje. Er zit wat glitter draad doorheen, waardoor de trui net wat specialer wordt :-).

Zwart-witte blouse: prachtig motief en heerlijk gladde soepel vallende stof. De stof voelt heerlijk luxe aan.

Zwarte vestje: je kunt nooit genoeg zwarte vestjes hebben ;-). Mouwen sluiten goed aan en het is een heerlijk zacht stofje.

Laarzen: zitten heerlijk. Ik ben wel benieuwd of ze afgaan zakken. Ik vond ze te mooi om hiervoor terug te sturen ;-).

Oorbellen groen: geven je outfit net wat extra. Zijn best lang.

Oorbellen goud: schattige kleine oorbellen om mijn outfit af te maken:-).

Crème kleurige trui: heerlijke trui met pofmouwen die hem speciaal maken. De stof/trui voelt zwaar, dus is lekker warm. Hier ga ik veel plezier van hebben.


Anke
&nbsp|&nbsp
2021-09-24 15:09:47
---
Ich bin total begeistert.
Chantal
&nbsp|&nbsp
2021-08-06 19:19:13
---
Ik ben echt superblij met mijn aankopen. De truitjes zijn allen van een goede kwaliteit stof en zitten heerlijk. De wollen rokken zijn ideaal voor het koudere weer in deze periode (winter). Ik twijfelde beetje over de maat dus had 'n L en 'n M besteld. Maat L zit heerlijk. Maat M redelijk. Aangezien ik in gewicht iets jojo besloten beide te houden. Helaas is de zware met schouderbandjes retour aangezien ik dat stofje niet prettig vond.
Brigit-Ruby
&nbsp|&nbsp
2021-01-26 13:39:40
---
nl
Mooie herfstkleuren !!
Het Dragonfly pak heeft een supermooie stof en goede pasvorm. Voor zowel de broek als het jasje gekozen voor maat 40 (1.75 m en 76 kilo ). Houdt je van superstrak zou de broek nog een maatje kleiner kunnen.

Door de vele kleuren in het pak gekozen om te combineren met zwarte truien die ook op de geblokte broek prima staan. Zwarte pumps Lola Ramonas al eerder besteld. Op en top chic zakelijk.

Spijkerjasje ook een aanrader mooie kleur en pasvorm. Smal bij de bovenarmen is aangegeven en dat klopt. Deze stond daarom al een tijdje op mijn wishlist. Nu weer afgevallen. Mooie beloning.
S.
&nbsp|&nbsp
2020-11-09 17:29:52
---
de
Schöner Rollkragenpullover!
Ich habe dieses Top in allen drei Farben und bin sehr zufrieden damit. Es ist gut verarbeitet und hat eine angenehme Qualität (etwas dickerer, festerer Stoff, kein dünnes Fähnchen). Ich habe es eine Nummer größer als üblich bestellt und so sitzt es sehr figurnah, ohne hauteng anzuliegen. Da es so schlicht ist ist es sehr wandelbar und wird mir im Herbst / Winter sicherlich viel Freude bereiten!
Christina
&nbsp|&nbsp
2020-09-15 14:44:24
---
Rien de négatif à signaler c'est juste parfait, je suis contente de mes achats. La robe jaune de chez Vintage Chic il manque juste une fente d'aisance pour plus de confort. Les bottines Tamaris en suédine taille peut être un peu grand. ATTENTION Gros coup de coeur pour la combinaison Miss CandyFloss, trop belle, de par la matière, la couleur, la coupe sous le charme de cette combinaison, je l'Adore. Le sac noir est d'une grande capacité. Je recommande tous ces articles.
Brigitte Mellot
&nbsp|&nbsp
2019-10-05 13:34:00
---
Sizes are good and it corresponds to the picture
Marie-Alfée Jaillet
&nbsp|&nbsp
2021-12-05 19:49:01
---
nl
Bunny 60s Spiros Turtleneck Top
Prachtige top, helaas na 1x (volgens wasvoorschrift!) wassen is het truitje niet lang en smal maar kort en breed geworden. Helaas slechte kwaliteit!
Lievamooi
&nbsp|&nbsp
2021-11-08 17:56:09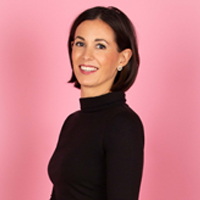 Response from Sylvia

Beste Lieke, sorry dat je Top vervormd geraakt is in de was, dat mag natuurlijk niet gebeuren. In het geval van een klacht, vragen we je vriendelijk om hierover contact op te nemen met onze klantenservice. Ik weet zeker dat wij het dan naar tevredenheid voor je oplossen kunnen. Uiteraard nemen we over deze Top contact met je op. Veel plezier aan de andere behouden Top gewenst :-)
Groetjes, 
Sylvia 
Klantenservice 
---