50s Sassy Trousers in Blue
The 50s Sassy Trousers in Blue are inspired by the trousers that progressive women wore in the 1940s & 1950s! The feminine high waist contrasts beautifully with the wide leg and is very flattering, especially with fuller hips/buttocks. Thanks to the button detailing this beauty can be worn with braces adding a playful touch. Made of a supple, denim-blue melange fabric (doesn't stretch) and finished with classy cuffed legs. Pair with a white blouse and pumps for a perfect business look in retro style!
HIgh waist
Can be worn with braces 
Side pockets 
Faux welt pockets at the back 
Zipper and button closure at the front
Cuffed wide legs 
The legs can easily be shortened
Article nr.
34599
Handwash inside out (don't leave it in the water)
Wash inside out
Wash dark colors separately
Machine wash 30c delicates cycle
Do not dry clean
Do not tumble dry
Iron inside out on low temperature setting
Do not bleach
Ik voel me zo winters met deze jas, heb wanten gekocht die perfect bij de trui passen. Deze outfit met de bijpassende rok of de broek , de rok met de trui of de blauwe bloed. Zo blij met de combinaties die mogelijk zijn
Cieke
&nbsp|&nbsp
2021-11-30 13:28:37
---
Draag normaliter broeken maat 36/38. Nu maat 36 besteld, maar die is véél te groot.
Tegenvaller: broek moet retour en je draait op voor de retourkosten
Annette
&nbsp|&nbsp
2021-11-04 16:30:45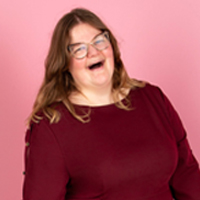 Response from Nicole

Beste Annette, wat vervelend dat het item te groot is! We hebben inmiddels al contact per e-mail en ik kijk uit naar je reactie zodat we het samen kunnen oplossen :-)
Groetjes,
Nicole
Klantenservice
---
Ça faisait longtemps que je voulais un pantalon taille haute. Il est superbe, très confortable et tombé très bien. Petit bémol, pas de bretelles... il faut en trouver ailleurs et ça n'est pas évident
Sandra
&nbsp|&nbsp
2021-02-14 09:10:30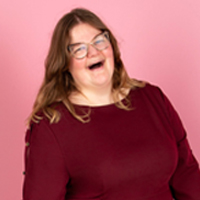 Response from Nicole

Bonjour Sandra, je suis ravie de lire que vous aimez votre achat ! Ce pantalon se vend sans bretelles, effectivement :-)
Cordialement,
Nicole
Service Clientèle
---
Article absolument magnifique, je l ai pris en M, je fais entre 40 et 42 habituellement et ce M est un peu grand. Le hic est que hélas le site ne vende pas de bretelles vintage avec, mais en tout cas ce pantalon fait son effet
Evelyne
&nbsp|&nbsp
2021-01-13 09:48:41
---
Helaas was hij te groot. Maat S besteld, maar daar nog even op wachten. Hoop dat ze snel op voorraad zijn.
Inge
&nbsp|&nbsp
2020-12-21 11:11:56
---
nl
Giga fan van dit model
Ik ben écht giga fan van deze broek. Ik heb hem ondertussen in 3 kleuren ( de donker grijze viel wel anders en viel krapper uit dan de anderen omdat de stof 'stugger'was) maar de zwarte is mijn favoriet. Kleed mooi af en staat chique. Zeker wanneer je er een mooie getailleerd blouse in draagt en ook wanneer je wat kleiner bent zoals ik (wel met een hoge hak). Mooie stof die mooi valt (behalve voor mij dan de donker grijze)
Wil er graag nóg een zwarte bestellen maar dan in een andere maat dus zit met smart te wachten tot ze weer voorradig zijn! Hopelijk snel weer :-)
Femke
&nbsp|&nbsp
2020-11-27 05:32:39
---
fr
DIsappointed with the sizing chart
I just received my order and I'm very disappointed. I took my measures and followed the sizing chart. I usually wear L size but according to the chart I needed to choose XL. Unfortunately none of the pants fit me. One is 2 sizes too big (I look like a kid in their mother 's pants) and the other is 1 size to big.
I'll have to return it and of course shipping cost is at my expense. I'm not sure I'll buy again if I can't trust the sizing chart.
Amandine
&nbsp|&nbsp
2020-11-02 18:28:43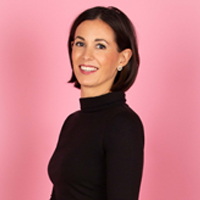 Response from Sylvia

Dear Amandine, we are sorry to hear that you choose the wrong sizes for you. Of course you are welcome to return the Items for a refund. The following clip will help you measure yourself correctly so that next time you will choose the correct size and avoid return costs: https://youtu.be/U5r1R5v437M
Kindest regards, 
Sylvia
Customer Service 
---
de
Außergewöhnlicher Schnitt
...aber für mich wie per Hand gefertigt! Alles passt, sogar die Länge ist perfekt! Ich bin 1,69 cm, wiege 58 kg und trage Größe S. Wirklich eine super Hose... ich bin verliebt! Bitte nochmal nachbestellen. Ich hätte gerne noch die schwarze und eventuell die dunkelgraue davon
Claudia
&nbsp|&nbsp
2020-10-21 13:27:45
---
nl
Maatadvies klopt niet!!!
Ik heb deze broek besteld. Heb mezelf goed nageleren en het maatadvies gecheckt. Bij het passen bleek de broek veel en veel te groot! Het leek er zelfs op dat de broek 2 maten te groot is. De mededeling van top vintage dat als je het maatadvies opvolgt je 99% zeker bent van de maat klopt niet. Bij de levering heb ik nog eens mezelf nageleren en ik heb geen fout gemaakt. Ben zeer teleurgesteld. Door hun verkeerd advies draai ik voor de terugzendingskosten op! Ik koop liever waar het maatadvies wel klopt.
Martine
&nbsp|&nbsp
2021-12-03 06:27:39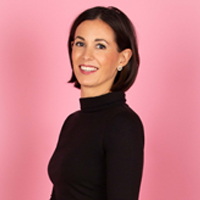 Response from Sylvia

Beste Martine, wat jammer te horen dat Trousers te groot voor je bleken te zijn, sorry hiervoor! Ik zie dat je reeds contact hierover had met onze klantenservice en we je aangeboden de retourkosten over te nemen als de maten daadwerkelijk niet blijken te kloppen. Uiteraard ontvang je het aankoopbedrag van ons terug. Mocht je in de toekomst hulp nodig hebben bij je maatkeuze, dan mag je hierover altijd contact met ons opnemen, we helpen je graag op weg!
Groetjes,
Sylvia
Klantenservice
---