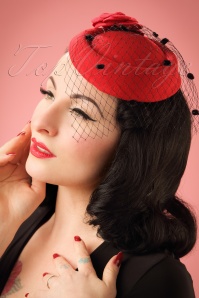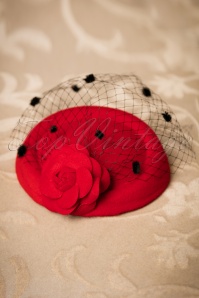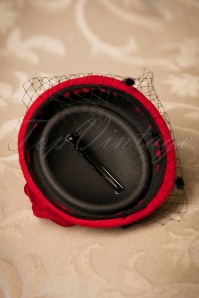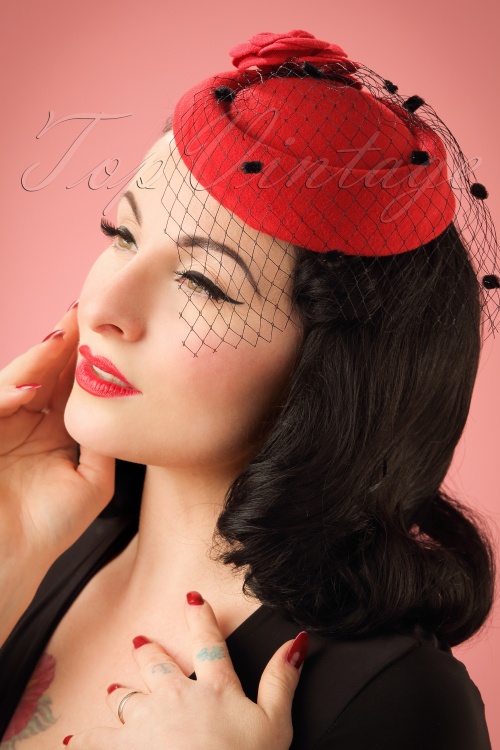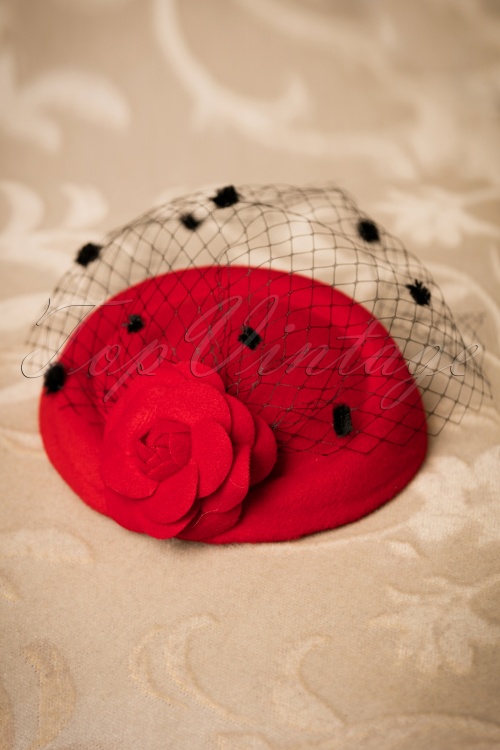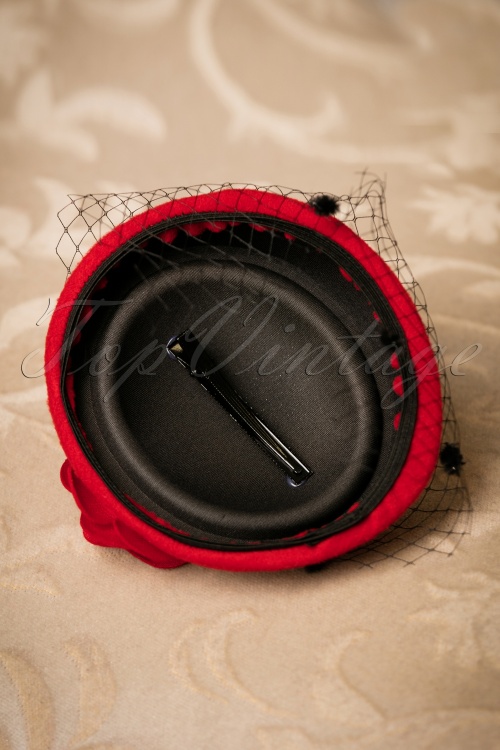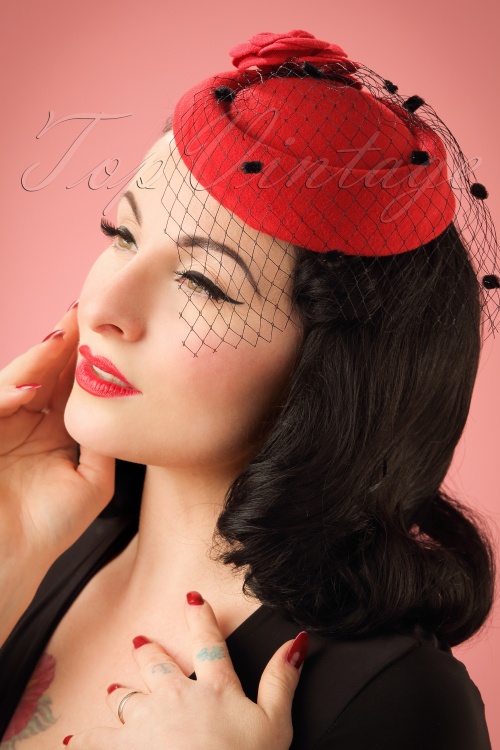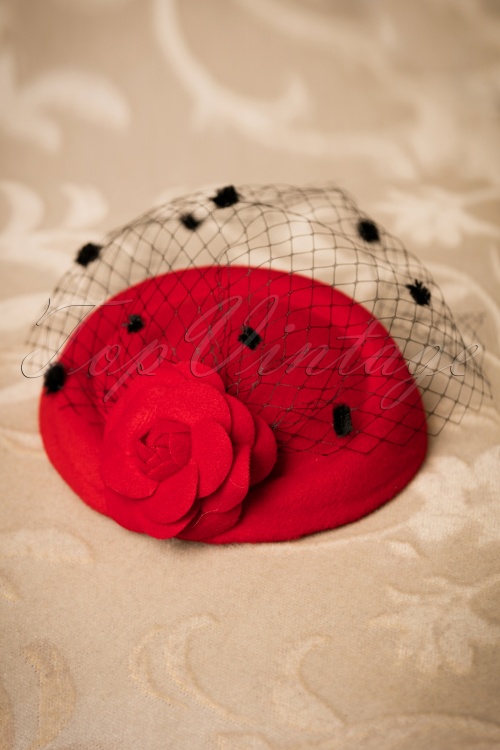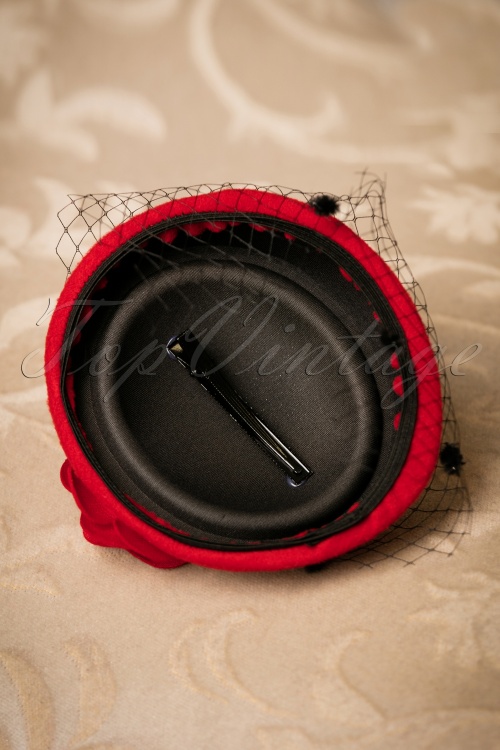 50s Marilyn Fascinator in Red
With this 50s Marilyn Fascinator you'll be as glamorous as Marilyn! The perfect finish for your elegant outfit! This stunning fascinator features a beautiful red flower on the side and a mysterious black veil, decorated with little black dots. Finished off with a black hair clip that will keep the hat from sliding off. Elegance at its best!
Veil with little black dots
Flower
Black hair clip
Article nr.
21120
Do not dry clean
Avoid contact with water/parfum/cleaning agent
nl
Begin 2021 goed met een fleurig hartenblousje!
Ciao TopVintage, ik was na het scrollen van jullie site al helemaal verkocht! En wat een leuke foto's en enorm vrolijke/pakkende website! Helemaal fan van jullie teksten en 'over ons'. E-I-N-D-E-L-I-J-K! Een concept met passie en liefde, gedragen door mooie mensen!

Ik besloot ondanks de perikelen toch maar een cadeau aan mezelf te doen. Heb me namelijk voorgenomen om minder te consumeren (ja ja klimaat, wereldverbeteren begin bij jezelf zoiets!). Maar ik kon het niet laten. De zwarte blouse met hartjes en roze strick en pofmouwtjes; sold! haha ;-)

En daarbij wilde ik al jaren een fascinator! Dus voila!

Met smart zat ik te wachten op mijn pakketje! En hij kwam mooi op tijd, twee dagen erna!
Blousje zit als gegoten, al had ik gehoopt dat hij iets getailleerder was om de middel. Maatje S, maar schouders en mouwtjes zitten dan goed. Of had ik dan toch een XS moeten nemen? Hij lijkt namelijk veel smaller op de foto. Anyway, boven een skinny jeans en rode bretels heb ik besloten om hem te houden haha! En in mijn hoofd dus wie weet een kokerrok met een hoge taille! Die hebben jullie vast ;-) Nog even sparen dan maar en wat meer kleding uit mijn kast weg doen.

Wat een verhaal. Anyway, grazie mille e continuate così!! Un bacio!
Annie
&nbsp|&nbsp
2021-01-25 21:23:27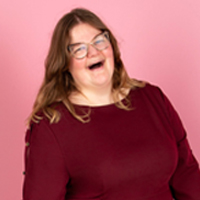 Response from Nicole

Beste Annie, wat leuk om te horen dat je zo goed geslaagd bent! Ik weet zeker dat de items je prachtig staan ;-) Hopelijk zien we je gauw terug voor een nieuwe bestelling! En als je vragen hebt over onze items dan mag je natuurlijk altijd even contact met ons opnemen per e-mail, telefonisch, chat of Whatsapp :-D
Groetjes,
Nicole
Klantenservice
---
Bjr tout d'abord merci bcq car j'eu ma commande une première partie. Superbe article vraiment très contente. J'attends impatiemment le réste
Michela Truchy
&nbsp|&nbsp
2020-01-10 12:10:37
---
Robe crayon avec un très joli style rétro. Je l'ai accessoirisé avec un bibi de la même couleur, l'effet est top ! J'adore ce modèle.
Eckert Elodie
&nbsp|&nbsp
2018-09-26 05:49:26
---
fr
Mauvais traitement du colis
J'ai reçu mon colis un peu abîmé et malheureusement le bibi en feutre était tordu je vais le renvoyer immettable.
Magali Ribes
&nbsp|&nbsp
2018-05-28 09:58:21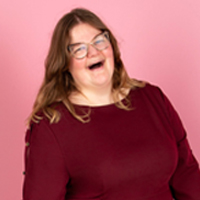 Response from Nicole

Bonjour Magali, je suis désolée que vous avez reçu votre colis abîmé et que l'article était endommagé ! Je viens de vous envoyer un message, j'en suis sûr qu'on arrive à trouver une solution.
Cordialement,
Nicole
Service Clientèle
---
C est ma premiere commande et je dois dire que je suis enchantee; un vrai bonheur tout est emballé avec soin avec des petits cadeaux et les articles que j ai commandé sont de très bonnes qualité; merci a vous.
Lydia vossier
&nbsp|&nbsp
2018-01-16 09:39:43
---
de
Möchte es nicht wieder ausziehen!
Trage XS und habe das Kleid auch in XS bestellt und es passt perfekt. Es sieht einfach super aus! Das Paket kam innerhalb von 2 Tagen und war sehr süß verpackt. Es war mein erster Einkauf bei euch und es wird bestimmt nicht der letzte sein ;)
Sarah
&nbsp|&nbsp
2017-04-27 14:45:36
---
Les robes que j'ai commandé sont magnifiques et taillent parfaitement ! Les 2 ceintures sont tops aussi, mais je ferais un trou en plus sur chacune d'elles pour avoir ma taille sur mesure. Les bas résilles sont sublimes, à voir s'ils sont résistants dans le temps. Les 3 articles de coiffure (foulard rouge, noeud rouge et bibi) sont merveilleux ! J'essaie juste de détendre le filet du bibi pour qu'il reprenne sa forme initial, car il a naturellement dû être plié pour l'envoi.
Merci TopVintage ! Première commande chez vous et je suis ravie ! ♥
Charlotte Alcaraz
&nbsp|&nbsp
2021-01-30 14:19:08
---