50s Joelle Stripes Bikini Pants in Navy and Red
That cute sailor that has been on your mind? You will melt his heart when you're wearing these 50s Joelle Stripes Bikini Pants in Navy and Red! These pants with contrasting red and white stripes and faux buttons ar worn high at the waist for an irresistible feminine silhouette and a flattering fit. Made of a comfortable, stretchy fabric that is a joy to wear and fits perfectly. We like sailors... but we LOVE the sailor style!
High waist
Faux buttons
The matching top is sold separately
The featured accessories are not available in our shop
Article nr.
22118
82% Polyamid
18% Elastane
Handwash in lukewarm water (don't leave it in the water)
Do not dry clean
Do not tumble dry
Air-dry flat
De groene jurk van Collectif moest ik hebben! De donkerblauwe versie had ik al hangen en is een van mijn favoriete jurkjes. Maten passen en de jurk is gekleed genoeg voor het werk of soepel genoeg voor een dagje shoppen.
De witte top is terug retour gegaan, zat gespannen aan de taille maar stond open aan de boezem. Niet voor mijn lichaam dus.
De bikini set is dan weer af! Zit heel goed (maat M voor een 80D) en is een echte eyecatcher. De slip verbergt ook een buikje waardoor je toch zelfverzekerd over het strand kan flaneren!
Leen
&nbsp|&nbsp
2017-06-08 05:00:55
---
Prachtige bikini...de top valt wel wijd onder de buste, maar ik vind hem zo mooi dat ik beginnen innemen ben...no way dat ik deze beauty terugstuurde...

Mijn maten : 80E en ik heb een L besteld van topje, onderaan niet zo weelderig bedeeld, 90 cm heup en een S past perfect...

Danke. Blij alweer!
xxx
Ilse
&nbsp|&nbsp
2017-06-06 21:01:10
---
Het tropical kleedje is super mooi, levendige kleuren die contrasteren met het diepe blauw. Helemaal verliefd op de snit en de pasvorm. Ik denk dat dit kleedje wel te warm is om te dragen op een zomerse dag door het synthetische materiaal. Het badpak is helemaal zoals verwacht qua pasvorm maar de stof is wel vrij dun en de schuivertjes gaan gemakkelijk los, geen badpak om mee in een wildwaterbaan te gaan dus. Ik ga hem wel houden! De bikini... geen woorden voor, wauw wauw en nog eens wauw! Perfecte pasvorm, aangename stof, leuke knoopjes, ik ben helemaal verliefd!! Bedankt topvintage !!
Silke
&nbsp|&nbsp
2017-05-29 12:36:00
---
nl
Niet voor de grotere buste
Een bikini uitzoeken met een wat (veel) grotere cupmaat is niet eenvoudig. Dus toen ik de afmetingen in de maattabel zag dacht ik YES toch eens proberen. Maar helaas is de cup net wat te klein voor mij en geeft het topje geen enkele steun. Het broekje zit wel fijn, maar tenzij je monokini gaat ben je daar natuurlijk niets mee. Jammer genoeg gaat deze bikini dus retour.
Marijke Vanhoebroek
&nbsp|&nbsp
2019-07-15 10:16:59
---
ich trage 44/46 und habe den Bikini in XL genommen. Endlich mal ein Bikini der passt. Leider sind beim ersten tragen schon die Knöpfe abgefallen, dies sollte nicht passieren.
Gab riele Schmechel
&nbsp|&nbsp
2019-06-20 14:56:51
Response from Bernice

Hallo Gabriele, wie ärgerlich, dass die Knöpfe vom Bikini abgefallen sind. Bitte verzeihen Sie uns dafür. Sowas darf tatsächlich nicht passieren. ich werde Sie sofort kontaktieren um es zu lösen.


Liebe Grüße,
Bernice
Kundenservice
---
Ontzettend leuke bikini, maar gaat helaas retour. Bij het passen vielen meteen twee knoopjes van het broekje af en ook de knoopjes op de bikini-top hangen wel erg los. Voor goede pasvorm van de bikini-top is een strakke knoop op je rug aanleggen nog best wel een uitdaging.
Merel
&nbsp|&nbsp
2019-06-19 08:53:58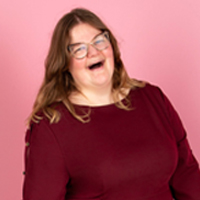 Response from Nicole

Beste Merel, wat vervelend dat je aankoop zo tegenviel! Ik stuur je meteen een e-mail, want het is natuurlijk niet de bedoeling dat je meteen knopen rondstrooit... ;-) We gaan het samen oplossen! 
Groetjes,
Nicole
Klantenservice
---
Der Bikini ist super süss und sexy, nur schade dass er der Oberweite (hab 75D) keinen Halt gibt. Musst ihn deshalb leider zurück geben.
Nadine
&nbsp|&nbsp
2019-06-01 11:56:12
---
Ein wunderschönes Bikini Set! Ich trage Größe 40 und hab beides in L genommen. Passt perfekt und ich hab mich schon ewig nicht mehr so wohl und schön in einem Bikini gefühlt!
Katharina Pacher
&nbsp|&nbsp
2019-05-06 12:59:39
---
Dat was vervelend, echt al deze broekjes waren te strak om mijn billen. En het elastiek van de taiile zat net te laag bij mij, zodat het tekende. ( rolletje) Zelfs met een maatje groter. Dan zaten wel de billen er goed in. Ja helaas dan maar weer terug sturen......
Anneke"8)
&nbsp|&nbsp
2019-05-03 16:51:31
---
Leuke zwembroek die mooi zit. Bijbehorende bikini is echter minder, dus de hele set gaat retour.


Damaris van Schooten
&nbsp|&nbsp
2017-11-10 15:47:08
Response from Customer service

Beste Damaris, mijn excuses dat de bikini niet aan je wensen voldoet. Ik heb je inmiddels een mailtje gestuurd met een passende oplossing!

Groetjes,
Auke
Klantenservice
---
de
sehr schön, aber kleine Mängel
der Bikini ist wirklich hübsch und das Oberteil passt bei einer Oberweite von 80 E in L. Leider habe ich aber ein Manko; beim ersten Anprobieren sind zwei der Knöpfe innerhalb von 2 Minuten abgefallen. Ich habe sie gleich gefunden und wieder angenäht, also halb so wild.
Aber vielleicht könnte man für den Fall der Fälle gleich einen Ersatzknopf mitschicken, wie bei vielen Kleidern und Jacken?






Lea
&nbsp|&nbsp
2017-06-25 14:22:50
Response from Mandy

Hallo Lea, entschuldigen Sie uns bitte dass sich so schnell die Knöpfe gelöst haben. Sie haben vollkommen recht. Ich werde mich heute noch bei Ihnen melden!
Liebe Grüße,
Mandy
Kundenservice
---
der erste Bikini, in dem ich mich rundum schön finde! Ich trage Gr. 40 und habe zuerst Größe L bestellt, musste ihn aber zurückschicken, da ich keine kneifenden Bikinihosen mag, auch der Busen passte nicht so ganz in das gepolsterte Oberteil. Der Umtausch in XL war kein Problem und ging sehr schnell. Die Hose liegt gut an und es bilden sich keine Röllchen in der Taille. Die Polster habe ich aus dem Top allerdings herausgeschnitten, Bei Körbchengröße D braucht man die nicht!
Alles in Allem ein wunderschönes Teil!
KERSTIN
&nbsp|&nbsp
2017-06-22 06:52:21
---
Livraison super rapide : commande le dimanche soir livrée le jeudi matin. Très bien emballée, beau carton girly.
Le maillot est magnifique. J'ai pris une taille M pour mon 38 et ça va très bien. J'adore ce maillot.
Et merci pour le petit cadeau qui se trouvait avec la commande !
Haite
&nbsp|&nbsp
2020-06-11 07:28:27
---