50s Debra Polkadot Stripes Halter Bikini Top in Black and White
You'll be totally summer proof with this 50s Debra Polkadot Stripes Halter Bikini Top in Black and White! Debra features a halter-style strap, molded push-up cups ensuring extra support and a playful pleated detail at the bust. The halter strap is perfect for swimming but you can take it off when you're working on your tan by the poolside... we only love white stripes on our bikini ;-) Made of a comfortable, stretchy fabric with white polkadots and stripes that is a joy to wear and fits perfectly. This showstopper is a must-have for every vintage swimwear collection!   
Molded cups
Extra push-up pads
Underwired
Detachable halter strap
The matching pants are sold separately
The featured accessories are not available in our shop
Article nr.
22121
80% Polyamid
20% Elastane
Do not wring, hang to dry
Handwash in lukewarm water (don't leave it in the water)
Do not dry clean
Do not tumble dry
Air-dry flat
De broek zit als gegoten, heerlijk zacht stof net zoals het truitje met de kreeft.
Helaas is het bikinitop veel te klein dus deze gaat retour.
eveline
&nbsp|&nbsp
2017-08-07 20:23:50
---
Super ben er heel blij mee.
Nathalie
&nbsp|&nbsp
2017-07-10 22:38:32
---
With a size 36 a size S was just the perfect fit. It looks amazing! Good quality fabrics and quick delivery. I would defo recommend this bikini even iff your Skinny and not big breasted it looks awesome, Im so ready for the Summer! Where is that beach!
Fenna
&nbsp|&nbsp
2017-06-21 12:09:25
---
Lovely bikini but even though I measured myself and followed the size chart, the top was too small. My ladies were squishing out too much! The L is sold out for now but I will try it when it's back in stock...
Penelope
&nbsp|&nbsp
2017-06-15 13:17:33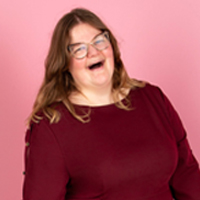 Response from Nicole

Dear Penelope,
I'm so sorry the top was too small, even though you followed our size chart. Our apologies! I will contact you today!
Kind regards,
Nicole
Customer Service
---
de
Oberteil viel zu klein
Der Bikini ist wirklich schön! Allerdings passt das Oberteil überhaupt nicht, trotz angegebener Maße! Die Hose saß wiederum perfekt, dennoch ging leider beides zurück. Wirklich schade!






Aileen
&nbsp|&nbsp
2017-06-13 10:04:10
Response from Customer service

Hallo Aileen, das ist aber sehr schade dass das Bikini Oberteil nicht passt. Die Größentabelle wird immer sehr sorgfältig erstellt, die Kleider werden von unseren TopVintage Damen nachgemessen und anprobiert. Ich werde mich dazu heute noch kurz mit Ihnen in Verbindung stellen, dann lässt sich bestimmt eine Lösung finden.
Liebe Grüße,
Desiree
Kundenservice
---
nl
Leuke bikini met problemen
Staat heel leuk, maar de onderkant van het bovenstukje is iets te wijd en het broekje krult van boven om als ik mij beweeg.
Nella
&nbsp|&nbsp
2017-06-06 19:57:00
---
Den Bikini hab ich laut Grössentabelle bestellt und mich schon gefreut ihn in unserem anstehenden Urlaub tragen zu können, aber es ging gar nicht! Mein Mann konnte sich das lachen nicht verkneifen, den daß Oberteil ist definitiv nicht für F Cup geeignet. Eher für Cup bis C. Bin sehr enttäuscht den in der Größenangabe hätte der Vermerk echt stehen können das für große Cups der Bikini nix ist.
Die Hose hatte somit auch keine Chance zu bleiben, deshalb zurück
Nathalie
&nbsp|&nbsp
2017-05-31 11:26:48
---
nl
Niet voor hollandse dames
Prachtige Bikini en absoluut goede kwaliteit.

Echter, de XL top is voor een maat C cup op zijn hoogst. Dames met een grotere cup hoeven het niet te proberen. Helaas retour!
Nadia
&nbsp|&nbsp
2017-05-31 08:38:48
---
Ouh la la ! Je vais faire sensation sur la plage ! Merci Top Vintage, c'est la classe absolue, le confort en plus !!!
Catherine
&nbsp|&nbsp
2017-05-30 20:46:12
---
Geweldige leuke goed zittende bikini's. Fijn dat je de top en slip aparte maten kunt bestellen. Al heb ik de gok genomen bij de zwart witte dat niet te doen beide mn normale maat M en hij past perfect! Bij de andere met polkadots heb ik het broekje ook in M maar de top in L en dat moest ook wel had niet kleiner moeten zijn voor de buste. Erg blij mee!
L
&nbsp|&nbsp
2017-05-20 09:56:43
---
Tolles Oberteil für den perfekten Sitz!
Marina Ristau
&nbsp|&nbsp
2020-03-12 12:14:09
---
Het broekje is heerlijk hoog, waardoor eventuele probleem gebieden worden verhuld. De top is niet geschikt voor dames met een grote cupmaat, aangezien het topje niet heel veel steun bied! Verder is het een geweldige bikini!
Anke van der Wielen
&nbsp|&nbsp
2019-09-21 18:39:55
---
fr
Correspond bien à la photo
Je regrette juste de n'avoir pas pris la taille au dessus car elle est juste pour un bonnet D.
CHRISTINE VALAIN
&nbsp|&nbsp
2019-07-20 11:39:58
---
nl
Deze bikini is voor 3 euro te koop op aliexpress
Bijzonder geschokt heb ik deze bikini teruggevonden op aliexpress. Ik verwachtte enige kwaliteit voor de prijs, maar blijkbaar is een identieke bikini ook gewoon direct uit China te bestellen voor bijna niks. Ik heb de bikini nu al een tijd dus ik kan hem helaas niet retour doen, maar ik baal wel.
Esther
&nbsp|&nbsp
2019-06-27 16:17:18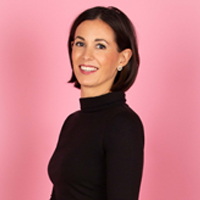 Response from Sylvia

Beste Esther, we kunnen ons voorstellen dat je schrikt als je op aliexpress een identiek Item van ons lijkt tegen te komen! Inmiddels hebben we contact met elkaar gehad hierover en hebben we je duidelijkheid gegeven hierover. Helaas kunnen wij niet voorkomen dat deze aanbieder kopieën van onze Items aanbiedt. Wij kunnen je verzekeren dat de kwaliteit niet gelijk aan de onze zal zijn. We hopen dat je voor TopVintage blijft kiezen, onze kwaliteit, klantenservice en shopervaring blijven onovertroffen :-)
Groetjes,
Sylvia
Klantenservice
---
Der Playsuite ist für mich das Lieblingsteil für diesen Sommer. Einfach morgens anziehen und und man ist schnell perfekt gestylt. Immer wenn ich ihn trage werde ich angesprochen woher ich dieses tolle Teil habe. Das Material ist super leicht und luftig, perfekt für einen heißen Sommertag. Passform ist wie beschrieben.
Der Bikini ist auch wunderschön, passt sehr gut und ich finde die dezente Wiederholung der Punkte des Oberteil in den Knöpfen der Hose sehr gelungen.
Danke liebes Top Vintage Team für euren tollen Service und die traumhafte Mode
Antje Nelleßen
&nbsp|&nbsp
2019-06-16 09:25:22
---
nl
Super klein cupje bij xl
De titel zegt het al.... XL omgang te groot en cupje super veel te klein. XL broekje past dan wel... Weird!
Stofje en afwerking wel mooi maar pasvorm snap ik niet?
Babs Van Wessel
&nbsp|&nbsp
2019-05-18 13:14:21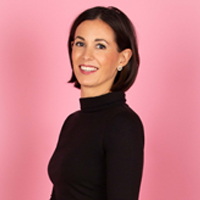 Response from Sylvia

Beste Babs, wat gek dat de Top van deze enige Bikini niet goed van maat blijkt te zijn voor je?! Onze excuses hiervoor! Ik neem even contact met je op in verband met de juiste maatkeuze. Dit kunnen we met een ruiling zeker weten naar tevredenheid voor je oplossen :-)
Groetjes,
Sylvia 
Klantenservice 
---
High waist, good fabric, the upper part it doesn't t fit so good on me, but pants are super because they hide my belly. Sun, sea, here I come..
Matjaz Sipec
&nbsp|&nbsp
2019-03-10 07:55:55
---
Wow, ich fühle mich pudelwohl in diesem schicken Zweiteiler!
Chantal Stewen
&nbsp|&nbsp
2018-08-01 11:46:48
---
Ik was al lang aan het twijfelen om de rode petticoat te bestellen. De knoop toch door gehakt en ik ben er zo gelukkig mee! Prachtig materiaal en zoveel zachter dan de andere petticoats die ik heb liggen.

Ondanks dat het geen bikini-weer is, toch maar besteld. Het broekje (M) zit perfect, over het topje (L) heb ik zo m'n twijfels. Ondanks dat het een Large is, heb ik het gevoel dat de cup dit allesbehalve is. Mijn borsten geraken er net in, maar ook net niét in. Bij het bewegen heb ik "vier" borsten omdat de cups klein, aan de stijve kant en nogal laag uitgesneden is.
Caitlynn Vantongelen
&nbsp|&nbsp
2017-10-26 12:15:28
---
Taille super bien belle qualitée je recommande
Delphine Carpentier
&nbsp|&nbsp
2020-05-12 19:25:03
---