40s Irene Cross Over Swing Dress in Red
Flirt your way through life with this 40s Irene Cross Over Swing Dress in Red! The first time you put Irene on you'll know right away; she's perfect! She'll make you feel very feminine thanks to her gorgeous fitted wrap top with sexy V-neckline, playful tie straps that can be worn loose or tied and her flattering pleats at the side. The fluttery butterfly sleeves add a flirty touch whilst the flattering semi- swing skirt guarantees an elegant look, wow! She's made of a smooth and supple, light shiny and stretchy dark red fabric which won't wrinkle and is a pleasure to wear. Irene is love, pure dress-love!
Semi-swing style
V-neckline
Fixed wrap over
Short butterfly sleeves
Fixed tie straps
Lined top
No zipper or buttons
Our gorgeous blonde Rachel is 1.72m / 5'8''
Article nr.
28758
95% Polyester
5% Elastane
Handwash inside out (don't leave it in the water)
Washing machine delicates / lingerie with in mesh laundry bag
Do not dry clean
Do not tumble dry
Iron inside out on low temperature setting
Made in the UK
Bezauberndes Kleid! Die Farbe ist ein Hingucker und der Schnitt einfach unheimlich schmeichelhaft und sehr feminin! Ein Traum mit Nahtstrümpfen und schwarzen Accessoires.
Jasmin
&nbsp|&nbsp
2021-03-13 10:31:46
---
Schnitt und Material sind sehr schmeichelhaft und betonen meine Kurven sehr vorteilhaft! Ich liebe dieses leichte Sommerkleid einfach!! Habe es mir auch noch in anderen Farben und Ausführungen gekauft!
Jasmin
&nbsp|&nbsp
2021-03-13 10:28:38
---
Deze jurken hebben een prachtige zelfde kleur rood waar ik echt verliefd op ben. Hetgeen zo ook gemeen hebben is dat er super snel haakjes aankomen. De twee koker jurkjes hadden al haakjes in de stof toen ik ze uit de verpakking haalde. Ze waren ook anders verpakt. Mogelijk dat het ging om eerder gepaste of retour gestuurde items? Ik heb ze gehouden omdat ik ze dan alleen in huis ga dragen.
Mooie pasvorm verder
Lisette H
&nbsp|&nbsp
2020-10-24 14:53:55
---
Ein echt hübsches Kleid !
Größe 10 hat perfekt gepasst ( hatte noch an der Tabelle orientiert )
Auch wenn es Polyester ist , habe ich es behalten . Es fällt traumhaft und man sieht aus wie eine Fee :D

Sophia
&nbsp|&nbsp
2020-10-14 21:16:09
---
Wat is dit een heerlijke jurk,.... fijne soepelvallende stof,.... prachtige kleur rood.... kortom; deze zal ik heeeeel vaak dragen.
José Eggerding
&nbsp|&nbsp
2020-07-24 13:59:34
---
De rode jurk is heel mooi, hij tekent wel wat af maar ik vind dit niet erg genoeg om hem terug te sturen. Met een onderrok eronder vind ik het goed gaan. Ook is hij aan de lange kant voor iemand die kort is.
De grijze jurk is heel fijn. Fijne stof en heel bescheiden maar toch een beetje sexy.
Marlou Heijnen
&nbsp|&nbsp
2020-04-11 11:47:46
---
Jurkje gekocht en zit ok. Vind vooral de kleur erg mooi, dus gehouden.
Stof valt wel erg tegen qua kwaliteit en ben
bang ook kleur-vastheid, want heb m gelijk koel met de hand gewassen maar er blijft maar kleur uit komen na 7x spoelen nog steeds....
Jay
&nbsp|&nbsp
2020-03-28 07:31:35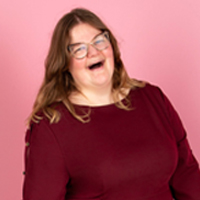 Response from Nicole

Beste Jay, dat is natuurlijk niet fijn als de kleur zoveel afgeeft! Toch zou dit vanzelf moeten verdwijnen. We hebben inmiddels ook contact gehad per e-mail en ben blij te horen dat de kleur zelf nog niet is vervaagd! We houden nog even contact, mocht het item op een later tijdstip toch mankementen gaan vertonen :-)
Groetjes,
Nicole
Klantenservice
---
fr
sublime sur les femmes pulpeuses!
je fais une taille 46 et sincèrement la matière et la forme mettent en valeur les formes. On se sent femme et sexy dans cette robe.
lydie bertre
&nbsp|&nbsp
2020-03-01 09:55:00
---
fr
Elle est à tomber par terre
Je l'adore, je l'adore tellement que j'attends le réassort pour en commander une deuxième.
laurence lemmens
&nbsp|&nbsp
2020-02-19 00:48:08
---
Super schönes Kleid, für den Preis mehr als ich erwartet habe.. Danke Top Vintag❤❤❤
Oksana Maier
&nbsp|&nbsp
2020-02-15 13:09:26
---
Een hele fijne jurk. Mooie diep rode kleur en een goede pasvorm. De stof is dun maar zwiert heerlijk om je heen. Je voelt je er echt fantastisch in.
Marian
&nbsp|&nbsp
2020-02-09 07:59:02
---
Op en top vrouwelijk.
Manya Gorsic
&nbsp|&nbsp
2019-06-19 12:56:33
---
I'm incredibly happy with my red dress. The fabric is beautiful and emphasizes the curves gracefully. The fabric is incredibly soft and comfortable. The red color is the proper red color
 

Monica Jacobsen
&nbsp|&nbsp
2019-03-30 03:00:26
---
Deze jurk heb ik reeds in verschillende kleuren en dessins.het is een echte musthave voor elke vrouw haar garderobe.lekker luchtig stofje en toch niet te dun.net wat t moet zijn.
Ik hoop stiekem dat er nog andere kleuren en dessins zullen binnenkomen!
Leen
&nbsp|&nbsp
2019-03-13 12:39:57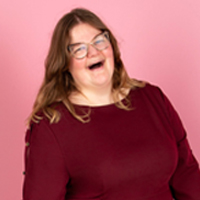 Response from Nicole

Beste Leen, ik kan me voorstellen dat je deze treasure ook graag in andere kleuren zou willen ontvangen! Helaas is op dit moment niet bekend of en wanneer dit item in andere kleuren/prints in de collectie komt, maar "never say never"... ;-)
Groetjes,
Nicole
Klantenservice
---
Alle jurken staan mooi. De uni rode is wel zo dun dat je mijn moedervlekken er doorheen ziet en er hingen wat losse draadjes aan. De pencil wrap had wat kleine gaatjes (bij het gedeelte waar de flap stof vast zit).

Belangrijkste: ze zijn allemaal geschikt voor zowel borstvoeding geven als comfortabel op de grond spelen met kids.

Waarom is er eigenlijk geen mama-proof tag?


S
&nbsp|&nbsp
2019-03-02 07:40:39
Response from Customer service

Beste Stefanie, wat fijn dat je zo blij bent met je nieuwe jurken! Omdat ik begrijp dat er toch nog wat gebreken waren zal ik meteen even contact met je opnemen, mijn excuses hiervoor! Dan zal ik ook meteen doorgeven waar je de mama-proof tag kunt terugvinden, wat die is er gelukkig wel :-)

Groetjes,
Auke
Klantenservice
---
Sexy jurk van dunne, soepel vallende stof. Ik twijfelde te bestellen i.v.m. een andere review, maar super blij dat ik het jurkje alsnog heb besteld. Ik heb een maat gekozen die mooi midden binnen het maatadvies viel voor mij, de stof tekent totaal niet af. Ik zou 'em niet te strak bestellen. Fijne jurk voor de zomer!
Britt
&nbsp|&nbsp
2019-03-01 14:42:44
---
Prachtig model.... maar de stof is zo dun, ookal past ie perfect alles tekens af doordat de stof zo ongelofelijk dun in. Alle dingen die je niet wil zien, zijn zichtbaar.
Deze gaat terug.


Lou
&nbsp|&nbsp
2019-02-03 19:41:58
Response from Customer service

Beste Lou, wat jammer dat de stof van deze prachtige jurk een beetje is tegengevallen. Uiteraard mag je deze retourneren en we zullen netjes het aankoopbedrag aan je terugbetalen. Hopelijk is het de volgende keer weer beter!

Groetjes,
Auke
Klantenservice
---
de
Weibliche Kurven bestens in Szene gesetzt
Ein wunderschönes leichtes Sommerkleid, das für die weibliche Figur hervorragend geeignet ist.
Christine
&nbsp|&nbsp
2019-01-31 15:33:51
---
Tissu confortable, infroissable, coupe élégante et féminine, couleur flamboyante, c'est un véritable coup de foudre !
Florence
&nbsp|&nbsp
2022-08-27 21:28:26
---
I wasn't very pleased with the fabric and how clingy it was. I love the dress, the cut, and the feel of the fabric.
I love everything about the dress except how clingy it was. It is really clingy. In order to avoid people seeing my bra straps, I'm going to have to wear a sweat with the dress.
Catherine
&nbsp|&nbsp
2022-08-26 14:44:26
---
Elle est superbe à tous points de vue ! La couleur est incroyable et la taille est parfaite !
Isabelle
&nbsp|&nbsp
2022-08-20 07:10:44
---
Ein wirklich wunderschönes Kleid, vor allem die Fledermausärmel sind super süß und angenehm im Sommer. Leider ist nach dem ersten waschen eine Naht an der Schleife aufgegangen und es hat sich am Ausschnitt ein Faden gezogen. Kann aber auch meine Schuld gewesen sein. Sonst alles top! :-)
Franziska
&nbsp|&nbsp
2022-07-01 12:35:58
---
It's very flattering for curvy ladies and ideal material to take on your holiday baggage. AS fabric is very soft, order the correct size as instructed by them. Think about the bra you are going to wear not to leave unflattering bumps in the back, it's a soft fabric that can be unforgiving to wrong bra's. I will be wearing this dress a lot this summer holidays.
eliane
&nbsp|&nbsp
2022-04-26 13:18:14
---
nl
Prachtige pasvorm, kwaliteit stof is minder
Het jurkje is prachtig en zit ook heel mooi. Ik heb wel een maat groter moeten bestellen. Helaas zie ik wel dat al na eenmaal dragen de stof beschadigd is van de autogordel. Oppassen dus met tasjes en gordels.
Christina
&nbsp|&nbsp
2021-06-30 07:02:01
---
Deze jurk zit super comfortabel en is enorm flatterend, ik wil hem onmiddelijk in meerdere kleuren bijbestellen :D
maaike
&nbsp|&nbsp
2021-06-03 08:57:45
---
en
My favourite style of swing dress, soft material and flowy
this is my favourite style of swing dress, has soft material and flows nicely. I own a number of these dresses and am always pleased with them. The fabric is stretchy and with recent weight gain I am pleased. The dress falls just below the knee (am 5'7" tall). I also like the butterfly sleeves and feel that it suits me more to have sleeves as someone of nearly 60. The red colour is really rich and deep and my husband said it looks lovely on me and that I will stand out in the crowd, not that there are many places to visit due to lockdown, but I am looking forward to wearing this whenever I can.
Elaine
&nbsp|&nbsp
2021-04-23 13:34:47
---
de
Mein Lieblings- Reisekleid
Dieses Modell ist so toll, dass ich gleich mehrere davon habe. Leicht, chic und aus super elastischem Stoff. Optimal für Reisen
Christl
&nbsp|&nbsp
2023-06-20 18:49:06
---
Tolle Farbe und toller Schnitt. Leider ein sehr zartes Fähnchen, das keine Röllchen verzeiht.
Frau P.
&nbsp|&nbsp
2023-02-12 16:33:18
---