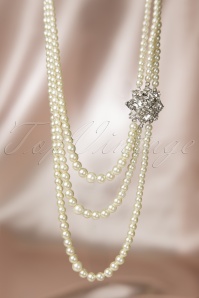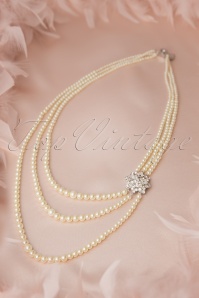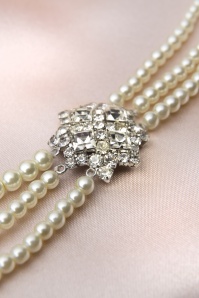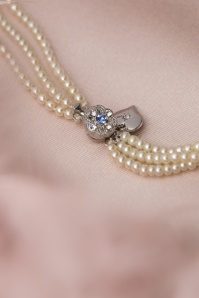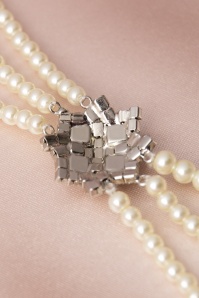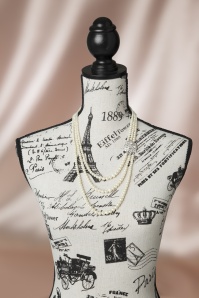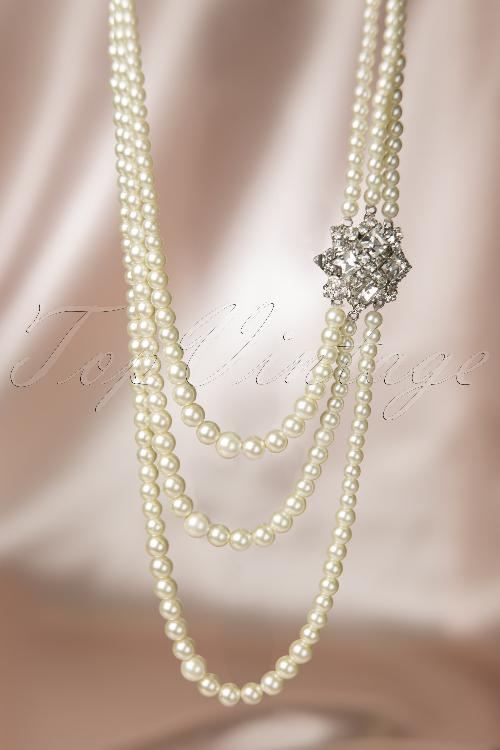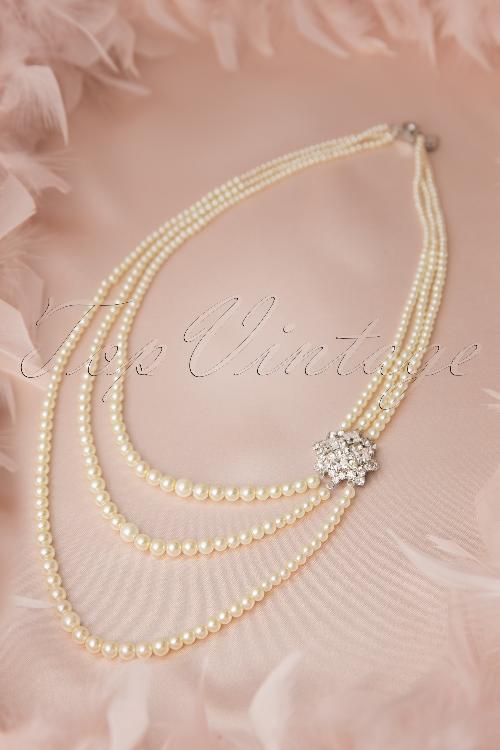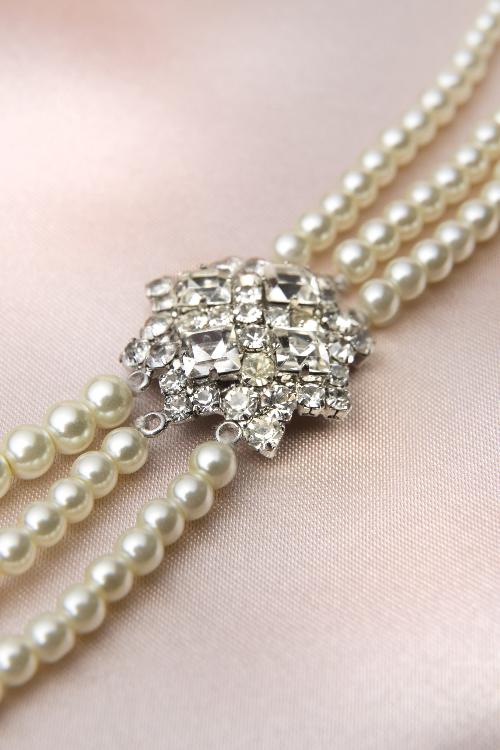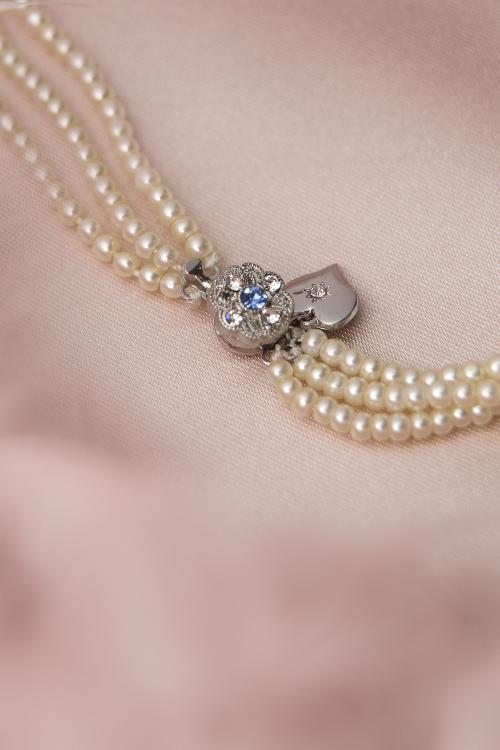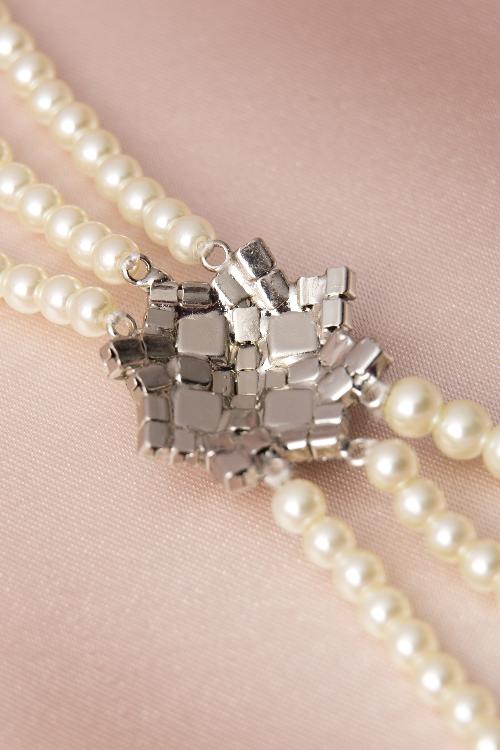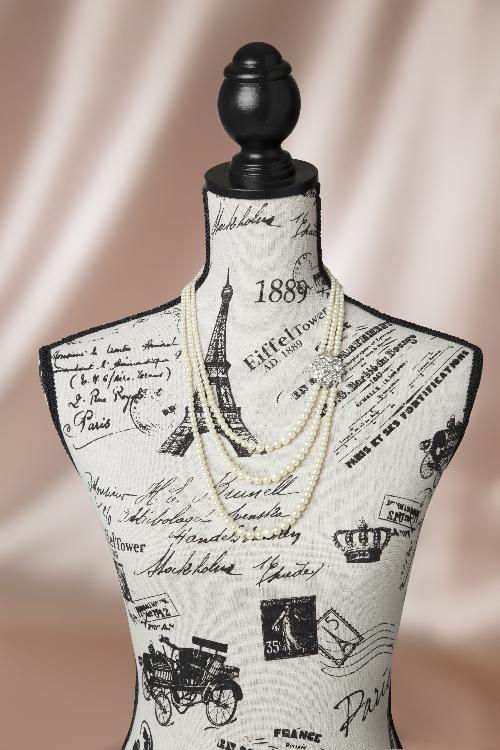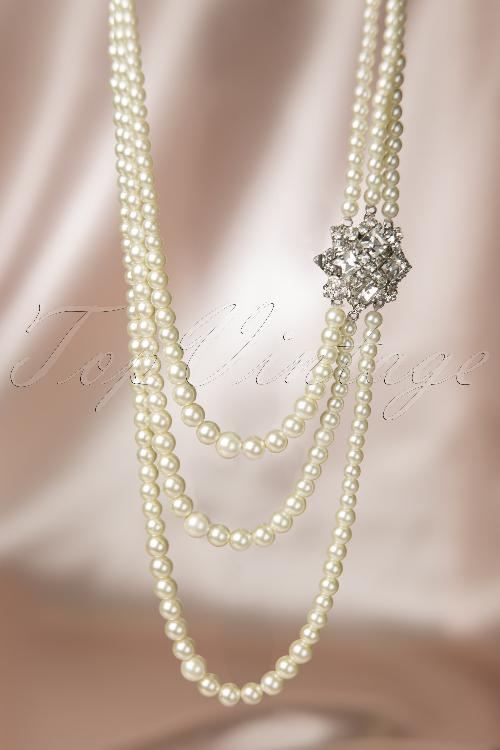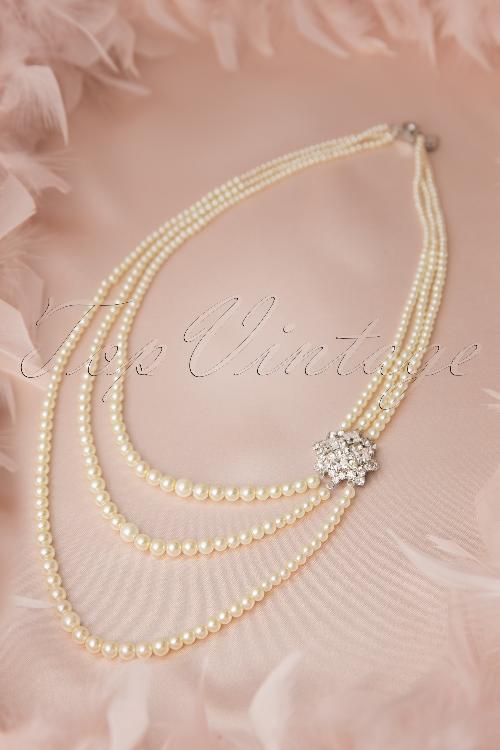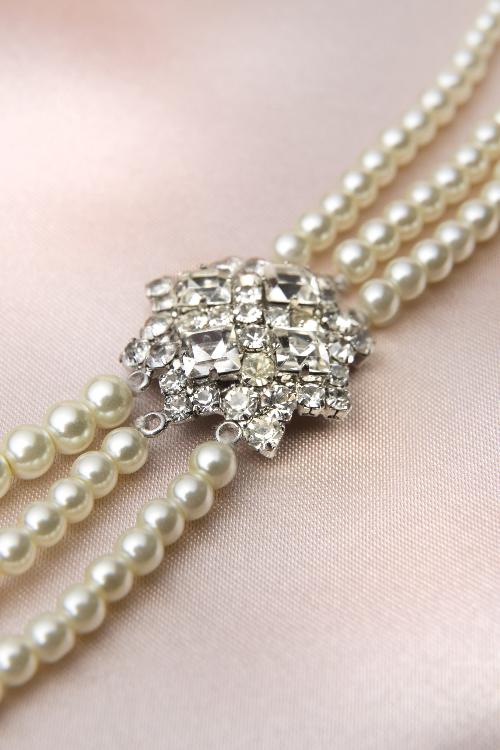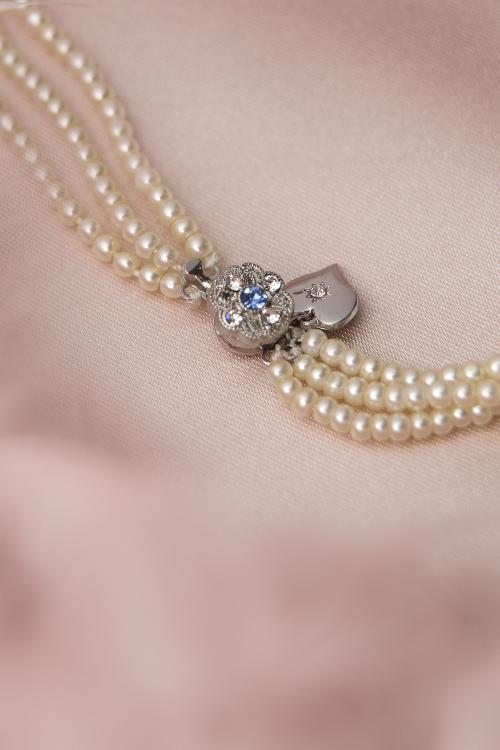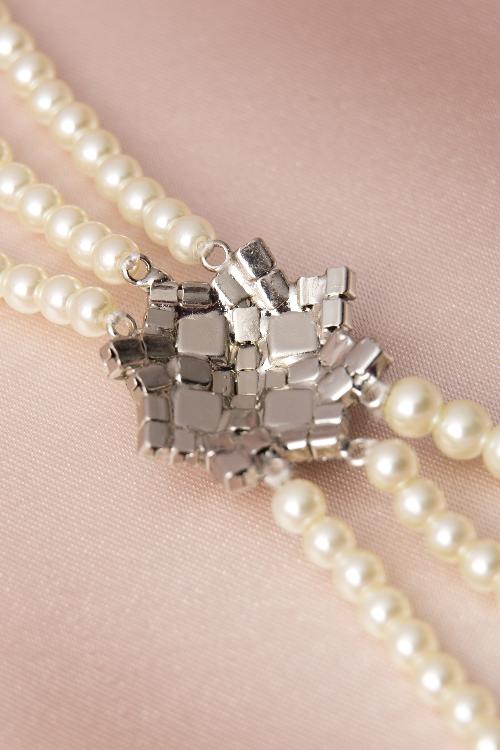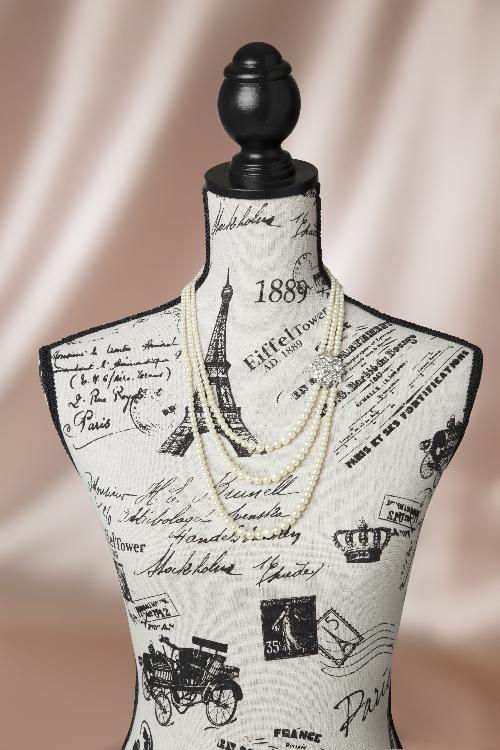 20s Paris Pearls Crystal Necklace
Is that Coco Chanel walking over there?? No? Audrey Hepburn maybe? Or Jacky Kennedy? Oh, it's you with this 20s Paris Pearls Crystal Necklace around your neck! Could have fooled me... Super elegant half long pearl necklace with three cords in different lengths of faux pearls that differ in size from the closure down. But the real eyecatcher is the almost hypnotising faux diamond pendant, made from silver toned metal and set with many sparkly rhinestones and four shiny facetted stones. To conclude a wise counsel of Audrey Hepburn: "I believe in manicures, I believe in overdressing. And this chain fits perfectly!
Faux pearls
Rhinestones 
Clickclosure with beautiful detailing
Little heart pendant at the closure
Article nr.
13139
Necklace length: 55 - 70 cm
Faux pearl
Nickelfree
Rhinestone
Silvertone base metal
Avoid contact with water/parfum/cleaning agent
nl
Prachtig! Maar dramatische sluiting.
De ketting ziet er mooi uit. Hoewel je voelt dat het nepparels zijn, ziet dit er niet zo uit.
Het strasssteentjesgedeelte maakt het heel sjiek.
Maar ik kreeg 'm niet dicht.
Heb lopen stoeien met die sluiting!!
Eerst moest ik uitvogelen hoe het open moest, dat lukte nog wel. Maar ik kreeg het zelfs niet dicht terwijl ik het voor me in handen had. Laat staan terwijl ik het bij mezelf om moet doen.
Voor de dikke vingers van mn vriend was het al helemaal geen optie. Dan is de romantiek aan het begin vd avond al gevlogen, na een lading frustratie ;)
Dus sorry ook deze is retour... (met open sluiting!)
Beste Mascha, wat jammer dat de sluiting niet jouw ding was! Retourneren is uiteraard geen probleem, hopelijk vind je gauw een mooi alternatief :-)
Groetjes,
Nicole
Klantenservice
Mascha
&nbsp|&nbsp
2020-09-17 04:41:32
---
Alle Sachen passen perfekt❤. Die Accessoires sind wirklich ein Traum❤ und angenehm zu tragen.Wie immer war die Lieferung schnell und die Ware liebevoll verpackt ❤
Nicole
&nbsp|&nbsp
2017-05-11 13:22:27
---
Sehr schöner Schmuck. Teilweise teuer, aber im sale dann erhascht. Ich bin zufrieden :)
Katzizid
&nbsp|&nbsp
2023-01-14 17:25:31
---
en
Beautiful, but it does not stay closed and frequently opens.
It is a bit annoying, as the necklace sometimes falls of my neck...which is very uncool, because it allows you an elegant entry to any room but that kind of is forgotten, when you have to bend to the floor to pick it up...
Dear Andrea, I'm happy to read you love the necklace! But it's a shame the closure doesn't seem strong enough. I will e-mail you right away so we can take a look at the problem together!
Kind regards,
Nicole
Customer Service
Andrea
&nbsp|&nbsp
2020-12-26 12:45:17
---