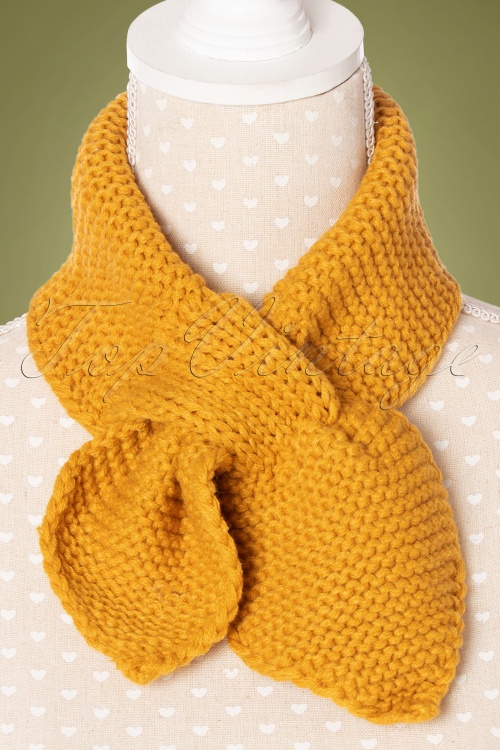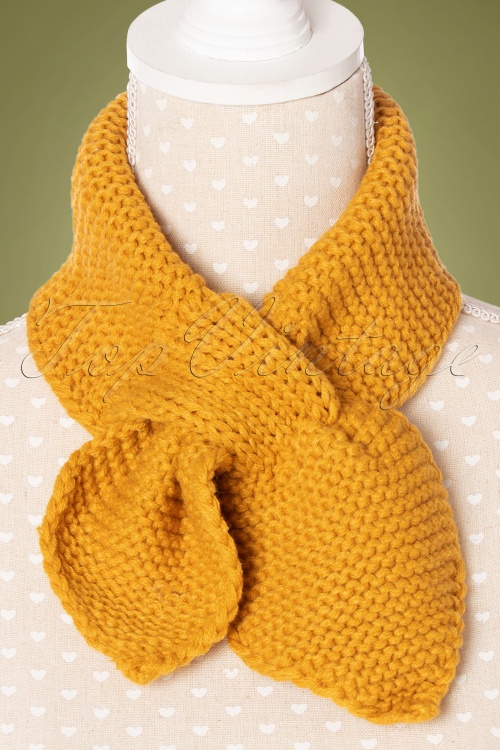 50s Fru Fru Knitted Scarf in Mustard
This adorable 50s Fru Fru Knitted Scarf in Mustard is perfect for keeping your neck nice and warm as soon as the temperature outside starts to drop! Made of a warm, chunky knit, mustard-yellow fabric with a handy pull through fastening that makes sure she stays in place while also adding a cute tie detail to your look. Fru Fru is here to keep you stylish and warm! 
Short scarf
Soft and warm
Pull through fastening
Article nr.
29232
Length: 72 cm
Width: 12 cm
Avoid contact with water/parfum/cleaning agent
Dieser kleine Schal ist einfach süß und kuschelig. Ich wünschte es gäbe noch andere Farben!
Silvia Manz
&nbsp|&nbsp
2020-01-25 15:44:28
---
Ein wunderschoener weicher und warmer Schal, der meine Outfits aufwertet. Werde ihn nochmals in rot bestellen.
Elke Reinhardt-Becker
&nbsp|&nbsp
2019-11-26 14:15:25
---
de
Kleiner Wermutstropfen
Grundsätzlich superschön – eine leuchtende Indian Summer Farbe und ein raffiniertes Design.

Kam leider mit einem gezogenen Faden, weil sich ein anderer Artikel darin verfangen hatte – ich würde also dringend empfehlen, ihn mit entsprechendem Papier für den Versand zu schützen. Gerade bei einem so prägnanten Accessoire, möchte frau sich ja doch gerne uneingeschränkt daran erfreuen können.
Marjo Löffler
&nbsp|&nbsp
2019-09-27 14:29:34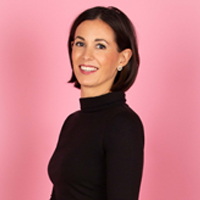 Response from Sylvia

Liebe Marjo, wir haben einander diesbezüglich geschrieben und werden Ihnen nach Zufriedenheit entgegenkommen.
Liebe Grüße,
Sylvia
Kundenservice
---
en
Perfect winter accessory!
Ich habe lange nach einem senfgelben Schal gesucht und ihn nun endlich gefunden. Er passt perfekt zu meinem senfgelben Stirnband und ist eine toller Kompromiss zwischen einem dicken, langen und damit unhandlichen Schal und Wärme.
Hanna
&nbsp|&nbsp
2022-09-24 16:27:17
---
Altijd goede kwaliteit gewend hier.de rijken zitten top en blij met de 'pockets'.
De Viora pencil dress helaas terug gestuurd omdat de rits te hoog zat en daardoor irriteerde in de nek.
Gelukkig zit de andere jurk beter. Bedankt voor de snelle service.
Helemaal blij met de tas! So cute.
De zwarte top zit nice&sexy.
De bruine sjaal was een cadeau voor m'n mams -zo zacht en ze is er zo blij mee!
Love and kisses
Nancy
&nbsp|&nbsp
2022-02-20 20:39:23
---
Super blij met de kwaliteit en service.
Mijn favoriete webshop!
Mijn eerste tas aankoop hier en ik ben er zo blij mee.
Al jaren vaste klant :-)
Kisses
Nancy
&nbsp|&nbsp
2022-02-08 19:56:12
---
Wederom super tevreden met jullie kwaliteit.
Al mijn aankopen van jullie draag ik met veel plezier.
De rokken helemaal leuk met de 'it had pockets'. De donkerblauwe top is top :-)
En het kersen truitje is heerlijk zacht.
Hugs and cherry kisses
Nancy
&nbsp|&nbsp
2022-01-29 19:11:45
---
Schöner, warmer und weicher Schal, der nicht im Weg ist im Alltag. Echter Hingucker. Leider haben sich bereits nach dem ersten Tragen Fäden am Rand gelöst, die wieder gefixt werden mussten, damit der ganze Schal nicht aufribbelt.

100%ige Kaufempfehlung ;)
Kim
&nbsp|&nbsp
2021-12-28 10:15:14
---
en
Lovely soft mustard coloured Fru Fru scarf
I'm so happy with this Fru Fru scarf because I can wear it easily with many coats/jackets, without having a bulky longer scarf. It keeps my neck warm with an open neckline and really looks good. The design with the pull-through part/fastening is creative. I'm going to enjoy wearing this during the winter months and the colour is so vivid.
Elaine
&nbsp|&nbsp
2021-11-30 17:52:00
---
La robe fleurie H&R est tout simplement sublime et taille parfaitement bien, elle fait une superbe silhouette !
La robe tartan de la même marque est tout aussi superbe! J'adore mes robes!
Le gilet avec col fourrure est très beau, matière très agréable.
Le gilet Vixen vert...je l'adore!!!!
Le chemisier est superbe et la coupe juste parfaite, l'écharpe moutarde complète à merveille une tenue
emmanuelle
&nbsp|&nbsp
2020-11-23 14:43:20
---
Habe diesen Schal schon in grün, denn er ist einfach ein Hingucker, weich, hält warm und einfach anzulegen und kommt trotzdem stylisch daher. Alles in allem schön - praktisch - alltagstauglich - perfekt :-)
STEFANIE
&nbsp|&nbsp
2020-11-13 14:29:55
---
Book is lovely and informative. Jewelry is perfect with my new dress. Love my new stuff
Kirsten Norup Olsen
&nbsp|&nbsp
2020-10-15 07:19:57
---
en
Bee yellow knitted scarf
Really like this yellow knitted scarf as its not long and can be tucked into my coat/jacket just to keep my neck warm without having a longer scarf that is bulky.
Elaine
&nbsp|&nbsp
2023-05-31 13:40:41
---