Silicone Nippless Covers in Latte
Visible nipples belong to the past with these Silicone Nippless Covers! These handy covers can be worn with or without a bra and give the breasts a beautifully natural impression by minimizing nipples that are too pronounced! They're made from soft silicone and feature an ingenious adhesive layer that allows you to wear them over and over again. What's in a name; with these covers you're guaranteed NIPP-LESS ;-)
Adhesive layer
Multiple usage
Article nr.
20800
Read information inside the packaging before using this product
Handwash in lukewarm water (don't leave it in the water)
Plakt goed, is klein. Houdt je tepels warm en zacht zodat ze nergens doorheen prikken.
M
&nbsp|&nbsp
2018-10-04 13:46:05
---
Wat een mooie rode jurk, prachtige pasvorm en kwaliteit. Ook handig die Nipless Covers, kan ik eindelijk mijn truitjes en jurkjes aan die anders teveel tekenen op die plek.
Annegreet van Ooik
&nbsp|&nbsp
2017-12-21 14:47:34
---
Erst war ich verwirrt wegen den Größen, aber S/M ist genau richtig. Hält gut, ist bequem und tut was es soll.
Florentine
&nbsp|&nbsp
2017-11-25 17:50:50
---
Letterlijk als figuurlijk in dit geval. Siliconen voelen prettig op de huid. Advies om de nippelcover 4 tot 6 uur max achter elkaar te dragen (staat in het boekje). Je kunt ze los dragen of in je bh als jouw bh geen vulling heeft bijvoorbeeld. Lichte kleur, dus voor mij (medium getinte dame) geen huidskleur, echter functioneert het wel waarvoor het is gemaakt. Ben er tevreden mee dus!
Nas
&nbsp|&nbsp
2017-01-24 19:18:02
---
Ik trok de jurk aan, de reactie van mijn man " kaartje eraf dit is een blijvertje" . Hij staat echt super en een geweldige pasvorm heel sexy en echt vavooom. En de reep chocola viel ook weer heel erg in de smaak, thxx voor jullie snelle levering weer en top kleding
josje
&nbsp|&nbsp
2016-12-22 16:42:06
---
J'adore vos produit mais je me devait vous faire remarqué l'état du colis a sa réception énorme trou sur le côté abîmé de toute part heureusement mes 3 dernière produits achetés était dedans mais pas la petite surprise que j'aime bien avoir !!! Peut-être revoir la qualité des colis !!
Roger
&nbsp|&nbsp
2021-03-26 15:12:53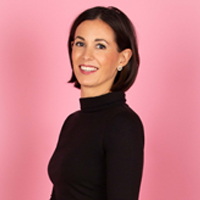 Response from Sylvia

Bonjour Siegried, je regrette d'entendre que le colis à été abîmé pendant son transport. Veuillez nous excuser! Nous vous contacterons pour éviter des telles problèmes dans l'avenir.
Cordialement,
Sylvia
Service Clientèle
---
Das T-Shirt macht gut Laune. Größe S passt gut, die Passform ist eher leger.
Das Kleid hat zwar in S genau gepasst, aber die Passform hat mir nicht gefallen (ich fand, dass es aufträgt), deshalb ging es zurück.
Die Tasche ist super, um Essen mit ins Büro zu nehmen.
Die Covers habe ich noch nicht verwendet, aber sie sehen aus, als würden sie ihren Zweck erfüllen.
Den Rock in Teal habe ich schon in schwarz, die Größe S passt gut. Den Rock habe ich mir passend zu den Schuhen bestellt.
Die Schuhe sind TOLL! Passen perfekt in Größe 40 und sind dank der weichen Innensohle super bequem. Ich bin lange um diese Schuhe "herumgeschlichen" und habe dann im Sale zugeschlagen und sie haben mir bei Erhalt sofort gute Laune gemacht.
Ines
&nbsp|&nbsp
2021-03-15 12:48:35
---