Pocket Coco Chanel Wisdom
'A woman should be two things: who and what she wants!' And every woman has a bit of Coco Chanel inside of her, that's why this hardcover Pocket Coco Chanel Wisdom book features some of her most inspiring quotes! Coco Chanel was one of the first designers of her time, being praised for creating timeless pieces such as the little black dress, chic quilted handbags and of course; Chanel No.5.! But she's also known for her strong beliefs and fearless attitude... this lady knew what she wanted and even until this day, her words are still as impactful as her designs. Therefore, most of her inspiring quotes about style, women, herself, life and off course her succes are all written in this stylish pocket size hardcover book. Fun and inspirational reading material to put on the coffee table, but also the most perfect gift for every vintage lover or fashionista!
Written in English
Hardcover
96 pages
Article nr.
24209
en
A good gift for a friend
I bought this as a gift and it's a sweet little quality book. (There is nowhere to post photos... I could not believe the out-of-this-world natural resource waste that came with the book. Five Identical shipping labels, several other papers (a fraction of them necessary), all on thick printer paper. It was well-wrapped, but then placed into an unnecessary, very thick cardboard shirt box. This will highly discourage future purchases.) Love the book if that's your concern!
Iris Carter Wood
&nbsp|&nbsp
2019-07-23 20:29:35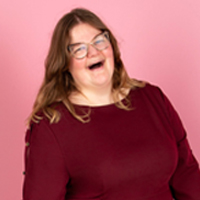 Response from Nicole

Dear Iris, I'm happy to hear your purchase was a success! Unfortunately we are obliged to add this amount of invoices for custom reasons. If we wouldn't include this paperwork, your parcel would be refused by customs and be returned to sender. We hope for your understanding! We are of course searching for alternatives that are better for the environment, so I'm definitely forwarding your feedback to the regarding department!
Kind regards,
Nicole
Customer Service
---
nl
Dat doet een vrouw goed!
Ik had al veel quotes van wijze Coco Chanel opgeschreven, maar wat is het leuk om ze nu bij elkaar te hebben in een schattig roze boekje, Chanel waardig! En een superlief doosje met charmante theezakjes cadeau. Bedankt Top Vintage; jullie zijn Top!
Simone Hermer
&nbsp|&nbsp
2019-04-11 17:23:11
---
Service und Qualität ist einwandfrei. Ich liebe jedes Detail. Jederzeit sehr gern wieder.
Katja Ferlisi
&nbsp|&nbsp
2019-01-27 02:13:05
---
De Jumpsuit zit qua maat als gegoten, wel te lange pijpen (1.65 m), ietsje inkorten dus. Daarnaast zijn de pijpen veel wijder dan op de foto lijkt maar dat vind ik wel mooi blauwe kleur is mooi en de stof is stretchie en wat zwaarder, kortom een keeper.

De broche is echt supermooi.

Het jurkje past ook goed complimenten gekregen maar ik vond alleen de stof wel erg synthetisch.....

Leuk boekje heb t cadeau gedaan aan een Chanel liefhebster ze vond t geweldig!
Sabina Duijvendijk
&nbsp|&nbsp
2019-12-27 19:20:10
---