50s Joelle Stripes Bikini Top in Black and White
That cute sailor that has been on your mind? You will melt his heart when you're wearing this 50s Joelle Stripes Bikini Top in Black and White! Joelle features adjustable shoulder straps and molded, underwire cups for a little extra support so you can enjoy a worry-free dip ;-) Made of a comfortable, stretchy fabric that is a joy to wear and fits perfectly. We like sailors... but we LOVE the sailor style!
Molded cups
Underwired
Adjustable shoulder straps
Faux buttons
The matching pants are sold separately
The featured accessories are not available in our shop
Article nr.
21179
80% Polyamid
20% Elastane
Do not wring, hang to dry
Handwash in lukewarm water (don't leave it in the water)
Do not dry clean
Do not tumble dry
Air-dry flat
Ik heb deze bikini besteld in XL en hij past precies. Ik heb normaal maat 42/85C.
Bij de eerste keer aandoen vielen er wel direct 2 knoopjes van het broekje.... Ik heb alle knoopjes eraf gehaald en ga die er weer opnieuw opnaaien. Verder ben ik er heel blij mee. Hij zit lekker en is leuk!
Voordelen:
- hij verbergt je buikje
- hij zit lekker
- hij is gewoon erg leuk
Nadeel:
- knoopjes zitten niet erg stevig op het broekje genaaid
Al met al een aanrader!!
Madhurya
&nbsp|&nbsp
2017-05-28 09:36:29
Response from Customer service

Hallo Madhurya, fijn dat de bikini zo goed past, maar jammer dat er al meteen knoopjes los zaten, dat mag dus niet en wij bieden hiervoor dan ook onze excuses aan. We zullen contact met je opnemen en kijken of we dit porbleempje naar tevredenheid kunnen oplossen. Je hoort vandaag nog iets van ons!
Groetjes,
Marie-Louise
Klantenservice
---
Ik had nog nooit een bikini online besteld omdat ik best een moeilijk lijf heb. Maar deze moest ik gewoon hebben en zij past helemaal goed!! Zo fijn dat je onder en boven apart kunt bestellen. Zij is precies zo als de foto en de versteviging zorgt voor een mooie pasvorm
Anita
&nbsp|&nbsp
2017-05-25 10:00:42
---
nl
deze worden het niet ...
Schoenen waren te klein, bikini bovenste eveneens te klein en broek te groot. Kleedje totaal onflatterend en te groot :)
Frédérique
&nbsp|&nbsp
2017-05-24 12:15:28
---
Zojuist mijn nieuwe bikini ontvangen! Prachtig! Zit heerlijk en staat mooi! Super blij mee.
Kitty
&nbsp|&nbsp
2017-05-24 11:16:12
---
Geweldige leuke goed zittende bikini's. Fijn dat je de top en slip aparte maten kunt bestellen. Al heb ik de gok genomen bij de zwart witte dat niet te doen beide mn normale maat M en hij past perfect! Bij de andere met polkadots heb ik het broekje ook in M maar de top in L en dat moest ook wel had niet kleiner moeten zijn voor de buste. Erg blij mee!
L
&nbsp|&nbsp
2017-05-20 09:56:43
---
Bikini sitzt wie angegossen,einfach geil
Marina Betger
&nbsp|&nbsp
2019-04-20 09:15:41
---
Super snelle levering! Bikini zit zalig! Alleen komen de knopjes inderdaad snel los. Maar dat lossen we wel op!
Bedankt ben echt super blij!
Eva Van den Bogaert
&nbsp|&nbsp
2019-03-19 13:34:09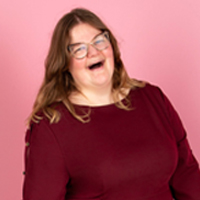 Response from Nicole

Beste Eva, wat fijn om te horen dat je zo blij bent met je prachtige bikini maar het is natuurlijk niet de bedoeling dat de knoopjes loslaten! Ik stuur je meteen een berichtje, dan weet ik zeker dat we je een mooie compensatie kunnen aanbieden ;-)
Groetjes,
Nicole
Klantenservice
---
Deze super mooie bikini bestelt en het zit als gegoten ! Hele mooie, goede en stevige stof. Zit lekker !
Ik ben klaar voor de zomer
Jo-ann Hamer
&nbsp|&nbsp
2018-04-09 16:13:25
---
nl
Ook ik ben een pin -up :)
plat de buik mooi af en verzorgt het uurglas figuur zelfs voor een maatje 42. Met zware boezem is het wel opletten want zonder beugel is het niet mogelijk de steun te geven die nodig is. Dus duik niet de wildwaterbaan in ;).
Glenda Vercauteren
&nbsp|&nbsp
2018-04-09 12:24:58
---
nl
Girls just wanna have sun
Just received my bikini. Delivered more than on time. Beautifully wrapped. I am very happy as it fits perfectly and fulfils completely my expectation. I am also very touched by the little surprise that was in the box. Ready for the beach! Huge thank you to TopVintage team.
Sabine
&nbsp|&nbsp
2017-07-08 12:31:40
---
Het moet alleen wel echt je model zijn, broekje zat top, het topje wat minder. Ik heb hem uiteindelijk aan een vriendinnetje gegeven en haar staat 't prachtig☺️
kim
&nbsp|&nbsp
2017-07-03 11:29:10
---
ondanks dat ik normaal een medium nodig heb in broekjes, waagde ik me aan de small (omdat groter uitverkocht was). Gelukkig paste deze perfect. Jammer dat de knopen van het broekje zo snel loskomen. ik heb ze al allemaal moeten terug vastzetten.
Sofie
&nbsp|&nbsp
2017-06-24 09:34:07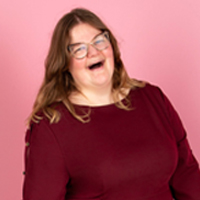 Response from Nicole

Beste Sofie, w
at vervelend dat de knopen los zijn gegaan. Onze excuses! Ik neem vandaag nog contact met je op.
Groetjes,
Nicole
Klantenservice
---
Die Farbe ist wirklich wunderschön! Es sitzt bequem und passt gut. Trage normalerweise M und selbst mit größerem Busen passt es durch den dehnbaren Stoff gut in dieser Größe.
Mareike
&nbsp|&nbsp
2017-06-22 20:39:11
---
de
Leider zwei verschiedene Farben
Habe diesen Bikini ausgesucht. Schwarz weiß gestreift. Leider ist das Oberteil blau weiss gestreift. Unterteil( schwarz weiß gestreift). Nun ist das Oberteil ausverkauft. Sehr sehr schade.
mel
&nbsp|&nbsp
2020-07-05 12:18:30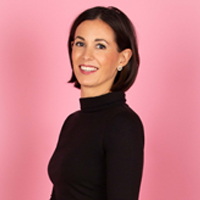 Response from Sylvia

Liebe Mel, es tut uns leid dass wir aus Versehen die falsche Farbe des Oberteil zugeschickt haben. Das wurde beim einpacken bestimmt übersehen. Bitte entschuldigen Sie uns dafür! Sobald wir Ihre Rücksendung erhalten und verarbeitet haben, übernehmen wir das Porto und zahlen wir den Kaufbetrag wieder zurück.
Liebe Grüße,
Sylvia
Kundenservice
---
Deze bikinitop zit zoals een goede stevige bh, met mijn maat 75F is dat wel zo fijn. Alles blijft perfect goed op zijn plaats! En is (ook niet onbelangrijk:-)) van prachtige kwaliteit.
Corina
&nbsp|&nbsp
2019-06-30 10:56:34
---