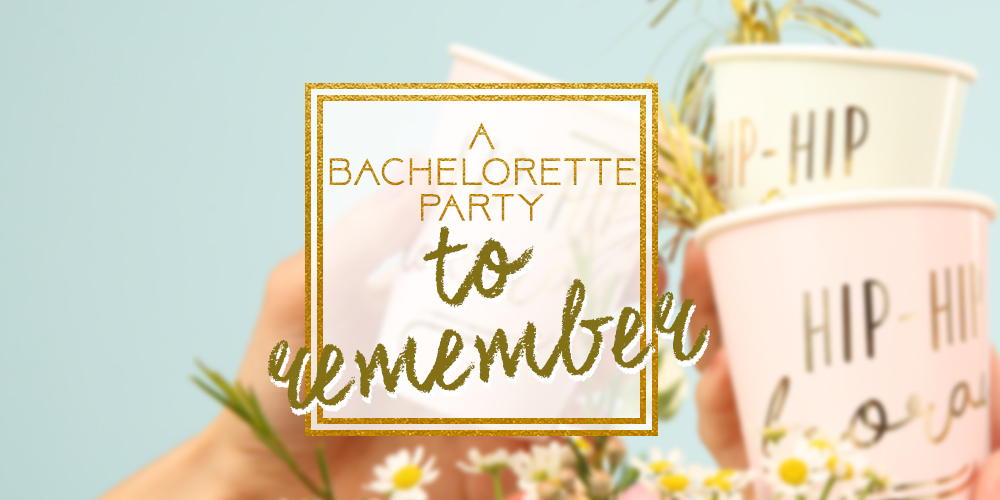 Inspiration for a fabulous bachelorette party
Girls just wanna have fun! And that's definitely true for a bachelorette party. Is your best friend, sister or work bestie getting married soon? These unique ideas will help you plan a memorable bachelorette party! 

Diamonds are a girl's best friend!
Soon the bride's diamond engagement ring will be complemented by a wedding ring… How great would it be to make another beautiful ring or bracelet to add to this set? But this one symbolizing the eternal bond of friendship between the girls who will all be part of the bride's special day. So, why not take the bride to be to a goldsmith's atelier for a jewellery-making workshop? After all, it's not really diamonds that are a girl's best friend, but it's your best friends who are your diamonds! 

Ready, set, action!
Are you a group of born entertainers? Then why not make your own TV-soap or commercial! You'll be doing everything yourself: writing the script, filming the video, directing, building the set and acting. Find yourselves a good camera, some fun props for the set, a fabulous location and you will have a fun-filled day! Make sure you assign tasks to everyone beforehand (make-up, director, camerawoman, etc.). Success assured!

The way to someone's heart is through their stomach!
And who doesn't love sushi? When taking part in a sushi workshop, you will learn how to make the most delicious maki, sashimi, uramaki, nigiri and temaki. You gotta roll to make it rock! And the bride gets to add another skill to her resume… Once they're married, the newlyweds can enjoy romantic sushi-nights for two. 

Bride Bucket List
Make a bride bucket list. Ask the bachelorette and the rest of the girls to name the things they've always wanted to do together or would like to do again. Make sure the group complete these activities on the bucket list before the big day. Once the bride has ticked off all the activities on the list, you can all get together for a night at the pub. This way the bachelorette will enjoy some fun days, everyone can set their own budget and there is a party to enjoy afterwards.

Quiz time
We've all taken part in a quiz night at the local pub, but just imagine how much fun it will be to make your own quiz for the future bride? Ask questions about the bride and groom: How long have they been together? Where have they met? How did he propose to her (or vice versa)? The winner is the person whose answers most closely resemble the bride's.

Girls just wanna have fun!
And this includes a bit of pampering. So, how about a make-up masterclass with the entire bridal party? This gives the bride to be a chance to practice her wedding make-up while the rest of you girls can work on your look for the wedding party. Glam it up, ladies!